5 Brand Identities of AI Startups that Provoke Interest
You're scrolling through your social media feed and you come across a post about a new startup to revolutionize the way we live our lives. But wait, how do you know if this startup is legit or not? Just like how a cow's brand marks its ownership, the branding of ai startups can give you a clue about their authenticity and credibility.
AI is becoming insanely popular, and with so many startups popping up left and right, it can be hard to differentiate between the good and the bad. That's where branding comes in communicating values, and mission, and shaping overall reputation.
Brand identity is everything for start-ups. It's all about creating a cool vibe for your brand that people can easily recognize and get excited about. It serves as the key to standing out from the competition and making a name for yourself.
So, if you're a savvy tech nerd, investor, designer, or start-up founder yourself looking to invest your time, money, or attention into an ai startup, keep an eye out for their brand identity it might just be the right path to finding the next big thing.
In this article, you will explore the first part of the key elements of 5 brand identities of ai startups that we believe stand out and set standards for the upcoming years of ai brand development. The selection below is based on specific brand assets that make each company interesting and approachable in our opinion for various types of target groups both commercial and niche.
1. Cleo - Roasting tone of voice brings Gen Z users aboard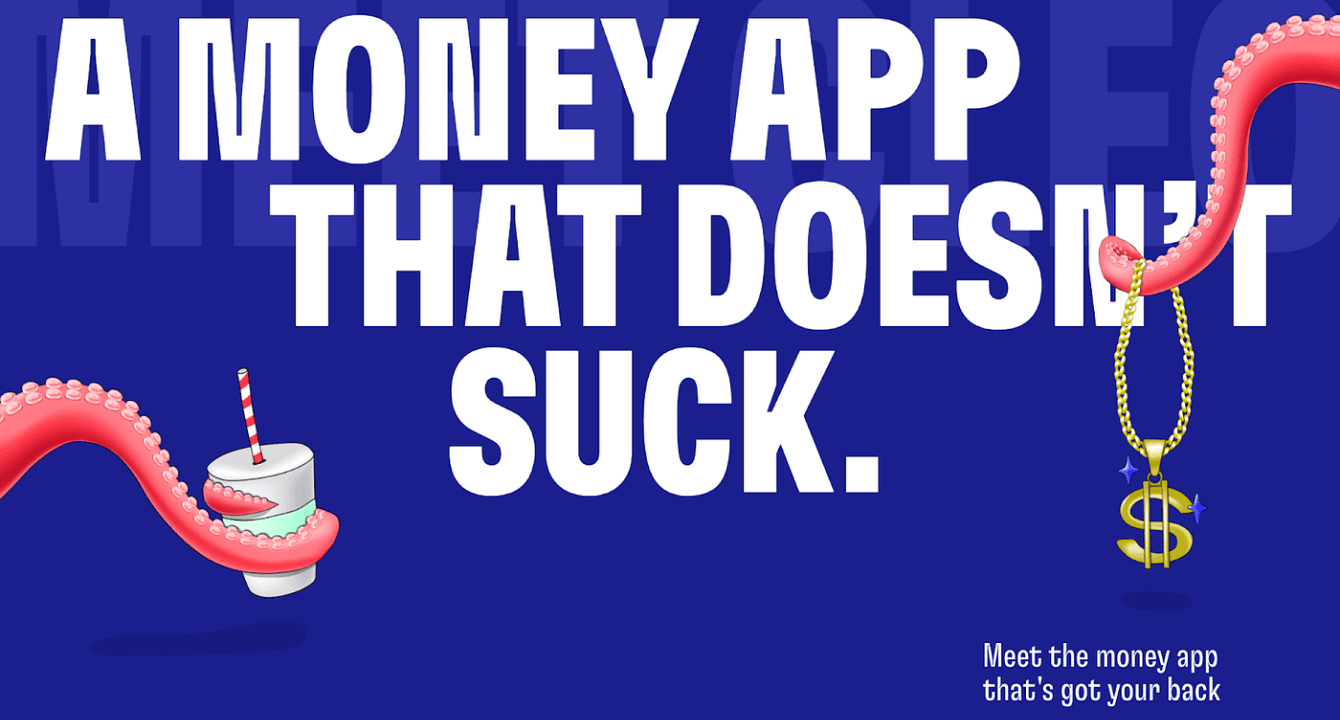 Сleo is an app that uses ai and machine learning to improve your financial stability. It targets gen z and has a noble mission to help you manage your finances by connecting to your bank accounts and providing you with proactive advice and timely nudges to keep you on track. The more you use it, the better your financial behavior becomes.
Cleo's brand identity is anything but typical. While its visuals are bold and striking, it is the language Cleo uses that truly sets it apart from competitors.
Their copywriting offers authenticity and humor that causes the wow effect combined with the fresh design. Cleos voice is a sass. It's sarcastic, funny, and motivating, perfectly resembling the language young people use. Unlike other boring budgeting apps, Cleo has a roast mode where a chatbot will shame you with reaction gifs and harsh burns about your spending and saving habits. It's not for the faint-hearted!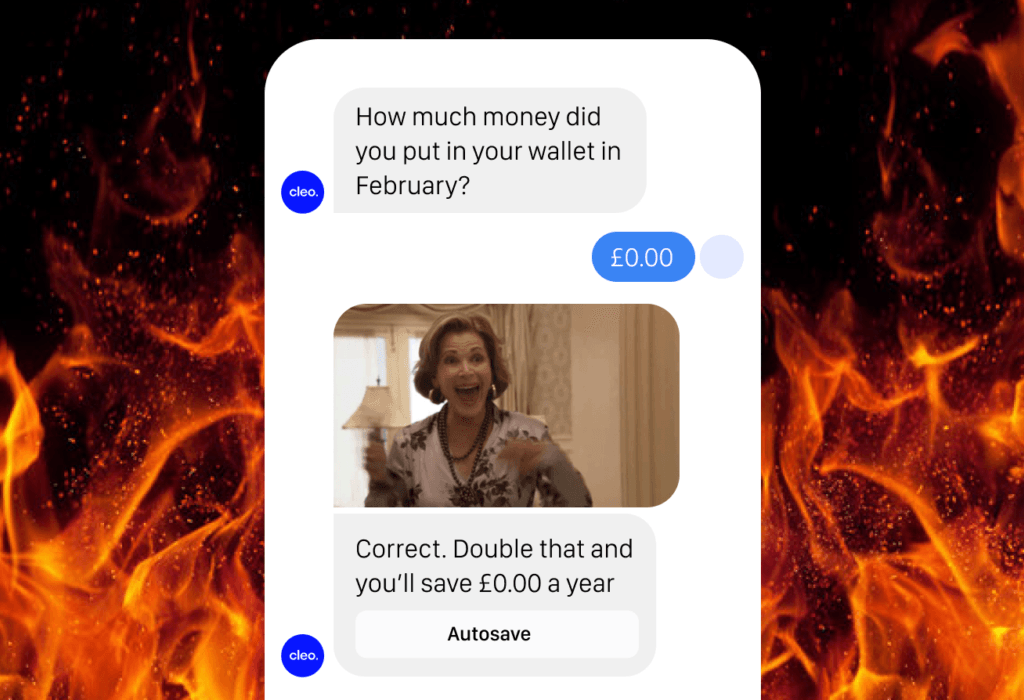 Cleo talks to their target audience using their language and does it perfectly.
Cleo brand is a rebel, the way it's crafted makes users go back to the platform again and again. This brand identity woke up a boring product for gen z and upcoming generations.
2. Creaition - empowering designers with inspiring messaging and sleek visuals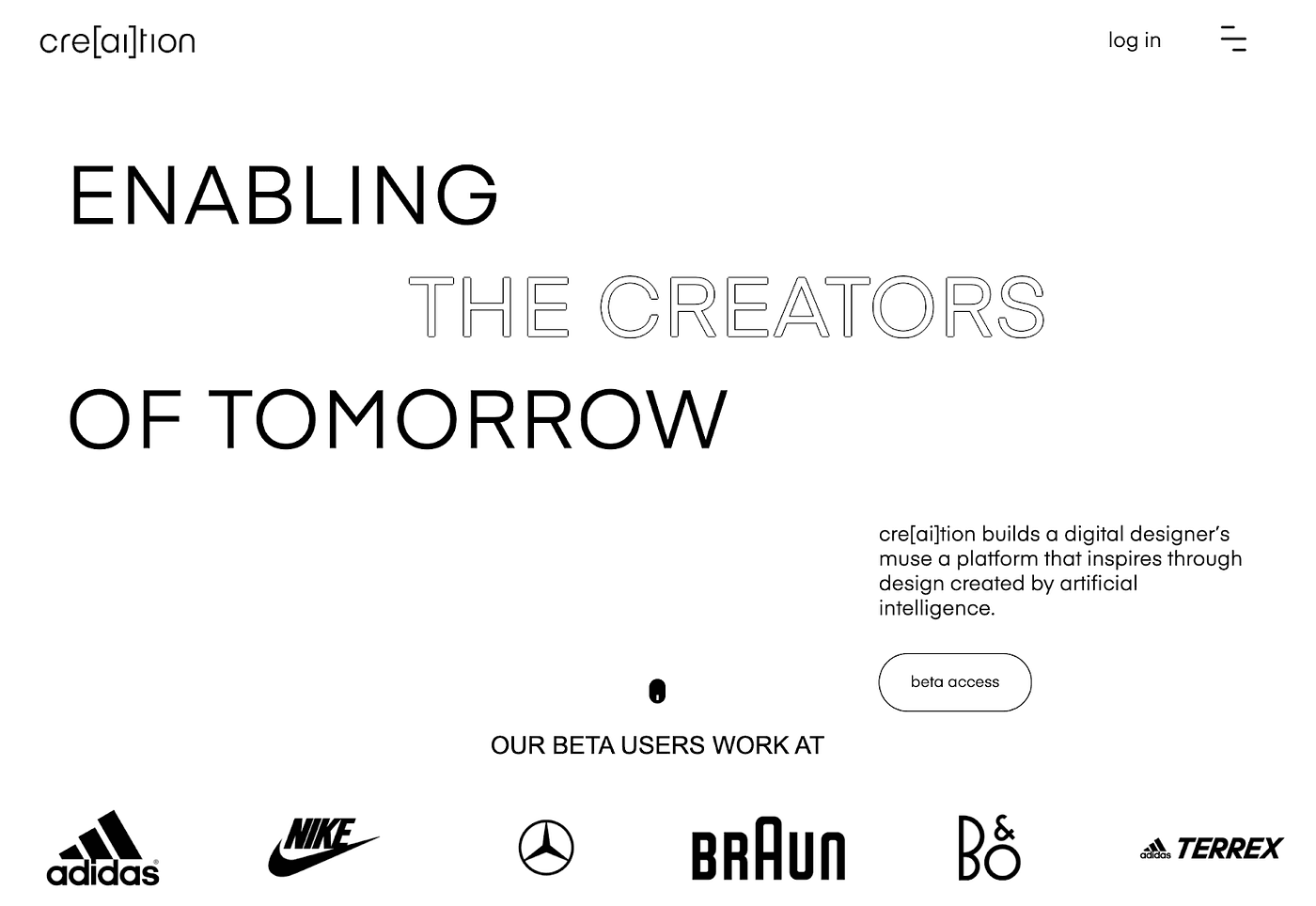 Creaition helps product designers find and make new stuff by creating fresh inspirational images. You can save, edit, and mix them with existing designs. Creaiton learns what you need and gives you customized images like if you're a shoe designer, you'll get trainer mock-ups and patterns to mix and match.
Creation's success can be attributed largely to its brand identity, which focuses on empowering designers to create unique and inspiring designs. They position themselves as digital designers' muse, offering the ability to discover unseen possibilities with fresh and modern visuals while prioritizing creativity and customization. Their minimalistic approach helps minimize distractions, allowing designers to find their inspiration more easily.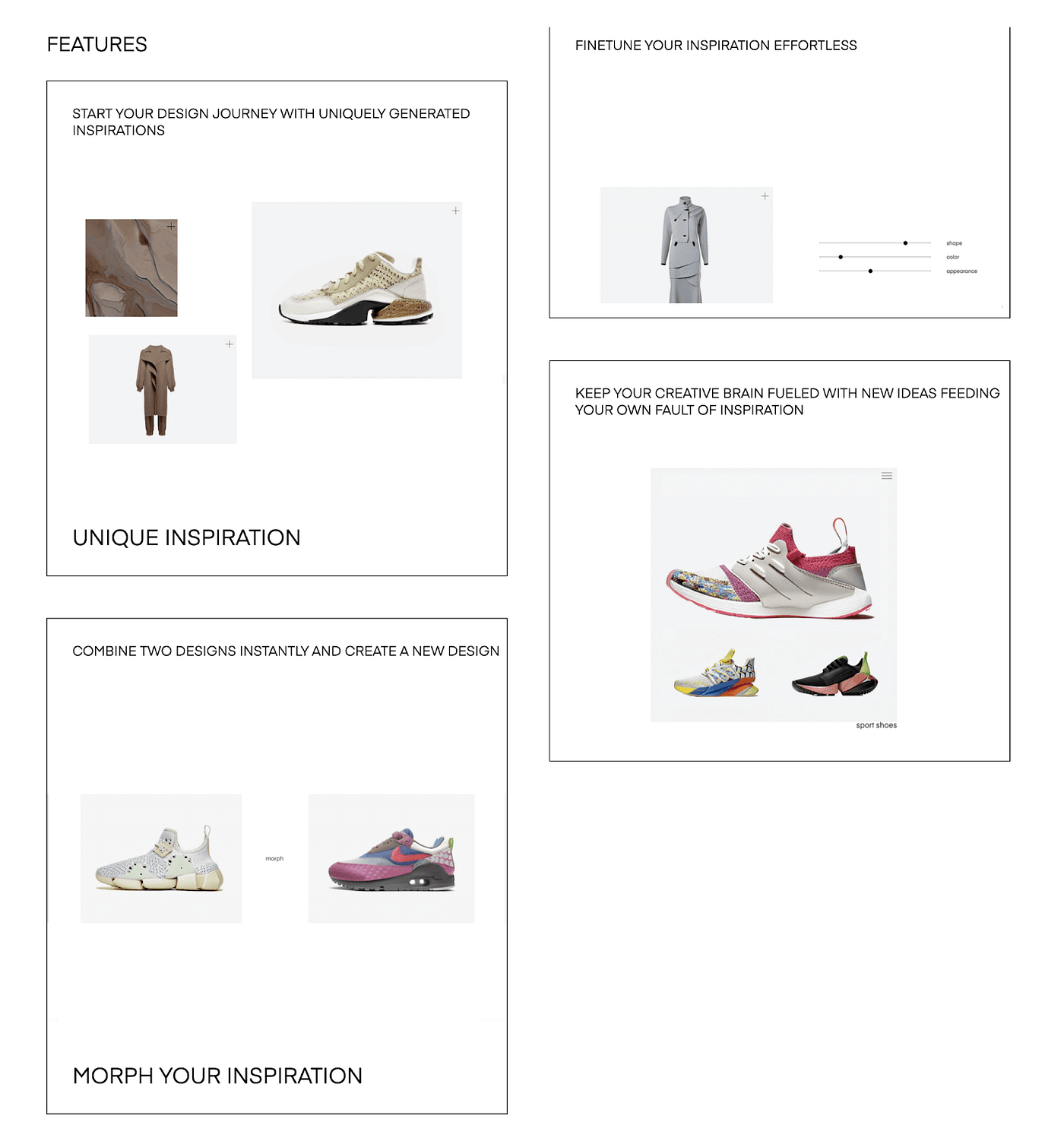 Finally, Creaitions messaging is centered around motivating designers to break free from conventional design constraints. They emphasize their product's unique features, such as generating inspirational images that are tailored to each user's specific needs. Creaition resonates with their target audience of product designers who are looking for new ways to differentiate themselves.
Being a company for designers Creaition, does a great job at combining minimalistic modern visuals with truly motivational copy. Creaition proves that design isn't about pretty images but all the elements creating consistent visual communication.
3. Grammarly - Educational & aspirational positioning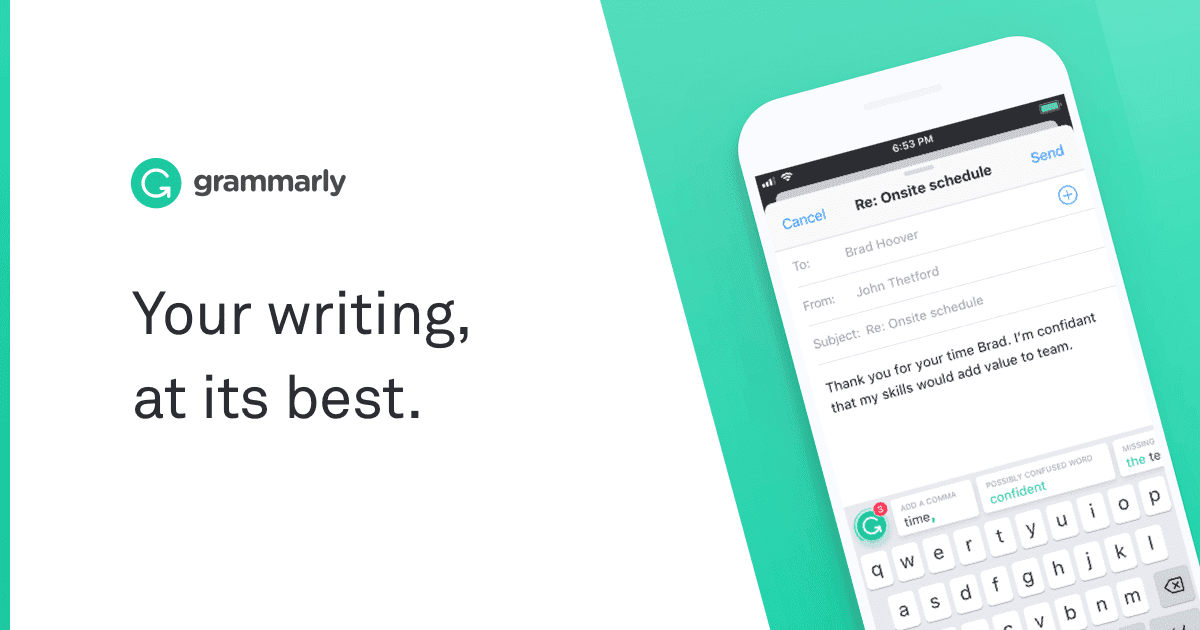 Grammarly is the ultimate tool for content writers, and honestly, for anyone who wants to sound professional and on-point in their communication.
With over 30 million people using it every day, Grammarly is the top writing assistant around.
Grammarly has totally crushed it in terms of success and growth over the years because of two major things: first, it's hella user-friendly and easy to use. And second, their positioning. Grammarly is essentially an ai writing assistant, but its positioning presents a broader narrative of improving lives by improving communication, which resonates well with the public.
So, Grammarly's positioning as an aspirational lifestyle brand is what primarily supports its success. The platform wants to help everyone write like a pro, no matter what they're doing. They don't just focus on grammar they educate people on the benefits of clear and error-free writing in all areas of life. And they show that their app can be useful for things like job applications, online dating profiles, and even drafting contracts.
The brand is simple: using Grammarly makes you feel good about your writing and confident in your abilities.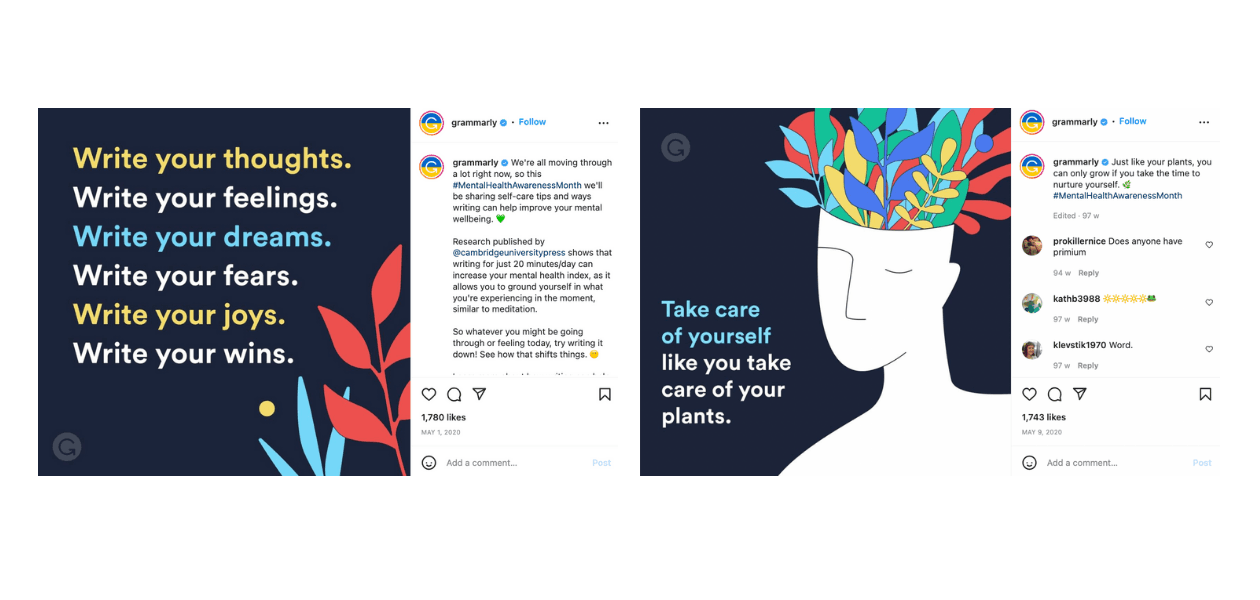 For example, on socials, they don't just try to sell you on their product they're all about educating, empowering, and entertaining their followers. They post lifestyle advice, productivity tips, and all sorts of relatable content that people love. And they don't take themselves too seriously they use humor and everyday situations to connect with their audience.
4. Supersense - Putting creativity into inclusive design

Supersense is an ai scanning app for the blind a market leader mobile scanner application for blind and visually impaired users; equipped with novel computer vision and machine learning models.
This startup's brand identity deserves kudos for reminding us that blindness is not a singular experience, it has different types and degrees. So like, every text, pattern, and thingy had to be made with extra attention to the colors used so it's easier to read and get what's going on.
Supersense's desire to make the world more inclusive doesn't stop at the product level; it extends to the brand level as well. It's an example of inclusive brand design that turned out to be dynamic and eye-popping for everyone. Supersense demonstrates that inclusivity doesn't limit creativity, but rather expands it.
5. Surge.Ai - A brand that keeps you on trend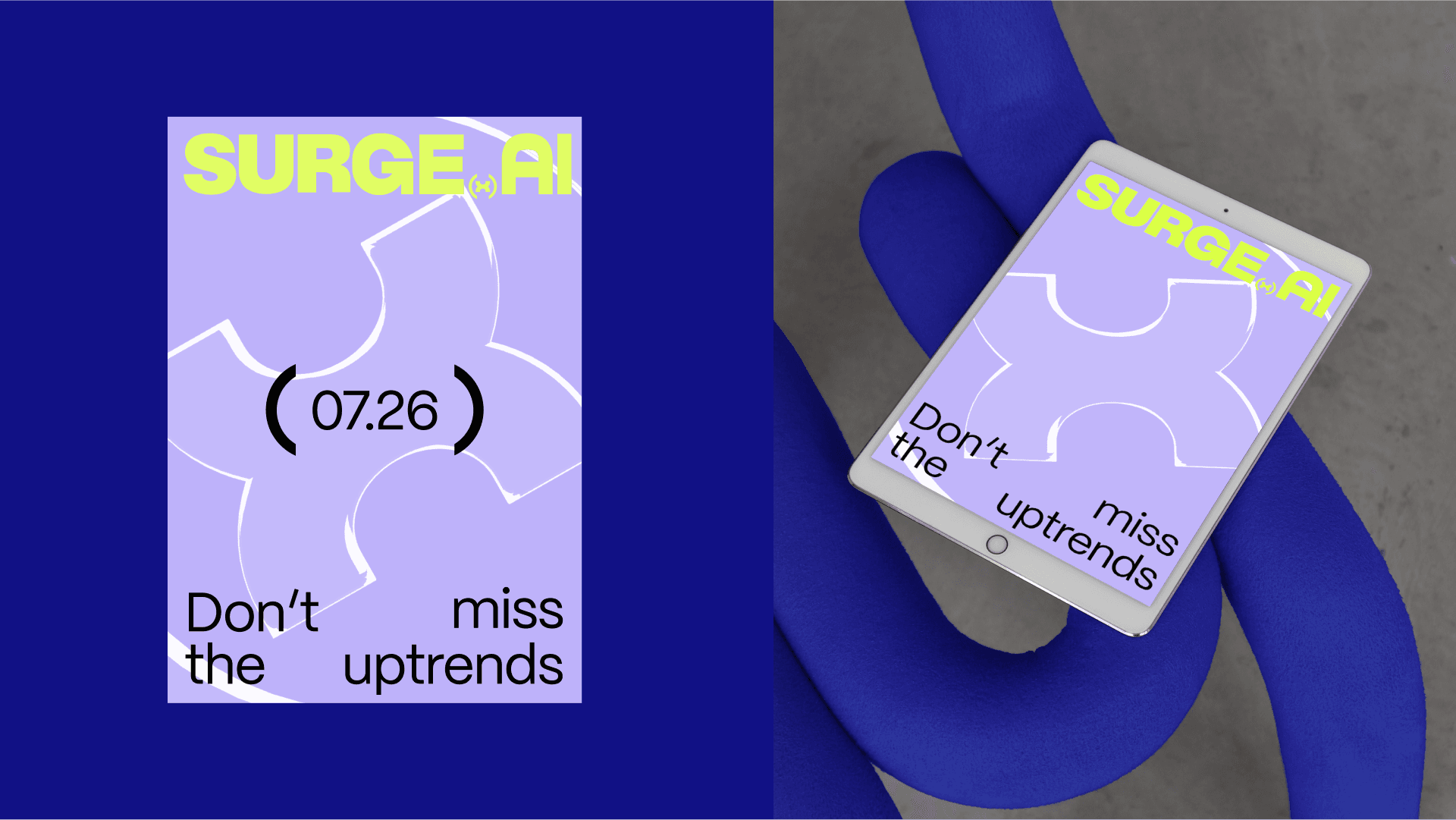 A real-time marketing intelligence platform that uncovers trends across the entire internet search, shopping, and social media.
As a tech branding agency, we always support promising tech startups and Surge.Ai is one of them. Our team got to design this brand identity to bring it to the crowd faster.
Surge.Ai is a brand that never stands still, but is flexible enough to adapt to changing trends. The pace of change in the real world is already overwhelming, but it's even more unimaginable on the internet, where trends change faster than you can refresh your feed.
Thus, the internet serves as a variable x within surges brand identity, representing the fast-changing trends akin to the innovative nature of ai technology. What sets Surge.Ai apart is its truly creative strategy, which is rare within the saas industry. From its positioning to visuals, the brand identity consistently communicates that Surge is the boss of internet trends. To take a closer look at surge.Ai branding check out our Behance.
Final thoughts
The selected brands are united by one thing properly highlighting specific brand assets like positioning, messaging & design to enhance the brand and align the supporting brand identity elements. Each prioritizes different assets to create a balanced and bold brand identity that so far isn't that common among AI startups.
The AI industry is still developing, and many groundbreaking brandings are yet to come. So, don't stand still and join the ride. Keep an eye on emerging tech and its brands. Innovations come and change fast, but the truth about branding remains stable you need a powerful brand no matter what. Otherwise, you won't even get closer to the top. Get creative, explore, and inspire the world with your tech wrapped up in an equally peachy brand. Keep hustling, innovators, and stay tuned for part two!