How Midjurney AI can be used to create branding?
You're about to introduce a new product. You already have the product, and you want to give it attractive packaging — a brand identity. With artificial intelligence now capable of handling many branding tasks, you choose to use Midjourney, now in beta, instead of hiring a designer.
What do you get as a result? A ready-to-use brand book or a logo that you would normally have to pay thousands of dollars for? Not so fast. Instead, you receive a puzzle of a thousand pieces, which can be difficult to put together alone.
What is this new AI tool actually good for, and how best to use it? Here is the answer.
Midjourney is your inspiration, ​​not a ready-made solution
It's crucial to understand that, at this point, no AI-based tool can offer a ready-made solution. Instead, tools like Midjourney aim to simplify the process for professionals. If you're confident in your ability to create a logo using only this tool, you're welcome to try. However, I doubt that the result will effectively communicate your brand's essence.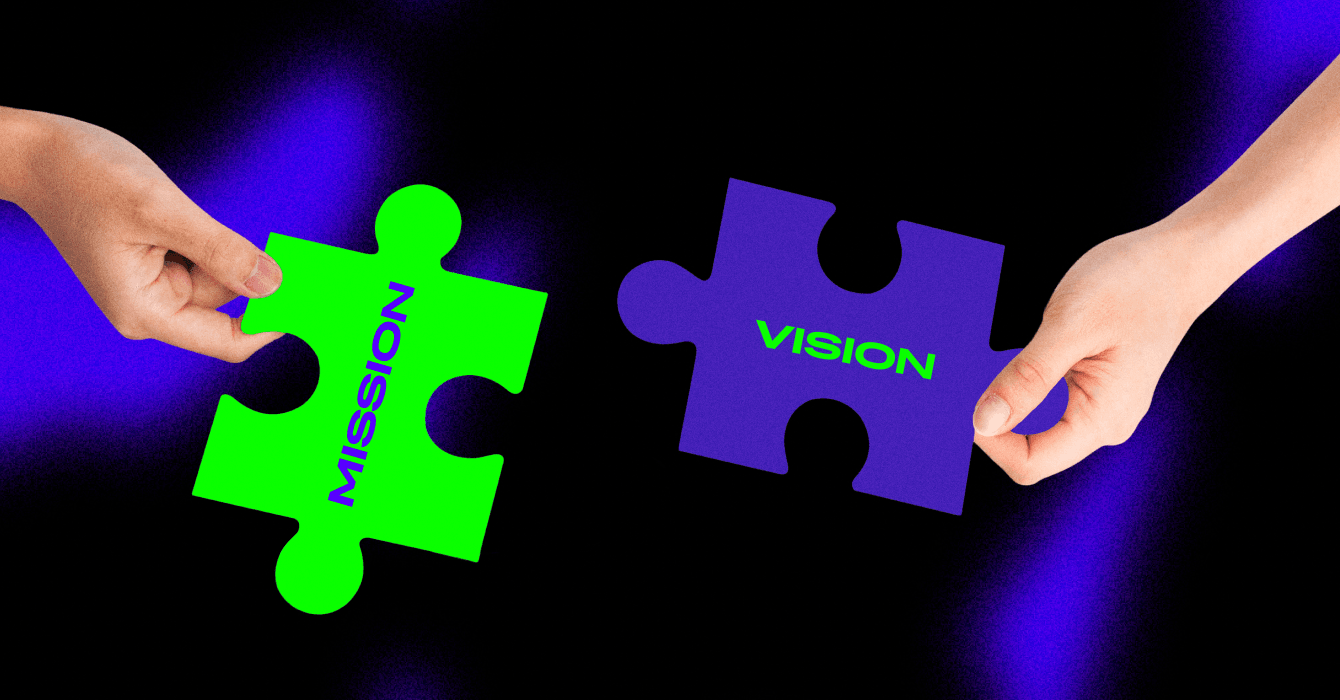 A brand is a puzzle made up of many elements, such as the mission and vision of your product, the needs of your target audience, and the principles you follow. Each design element should reflect these details. It's not so simple to use artificial intelligence to convey the essence of your brand. Besides, the person wielding the tool should be a skilled creator who knows how to blend colors and use other elements effectively to communicate the value of your company.
For business owners and decision-makers, like you, the real purpose of using Midjourney is to translate the vision from your mind to paper. Or, in this case, to the digital image. Explaining your idea to a designer can be challenging, but visualizing it yourself can make the process much easier. Instead of trying to explain your vision to your team, create a mood board showing them exactly what you want to achieve and the ideas that inspire you. When it comes to quickly visualizing what's in your head, Midjourney can deliver just that. With this tool, you can generate ten different options in just five minutes, whereas a designer might take several days to create the same number of images.
Generate ideas for your brand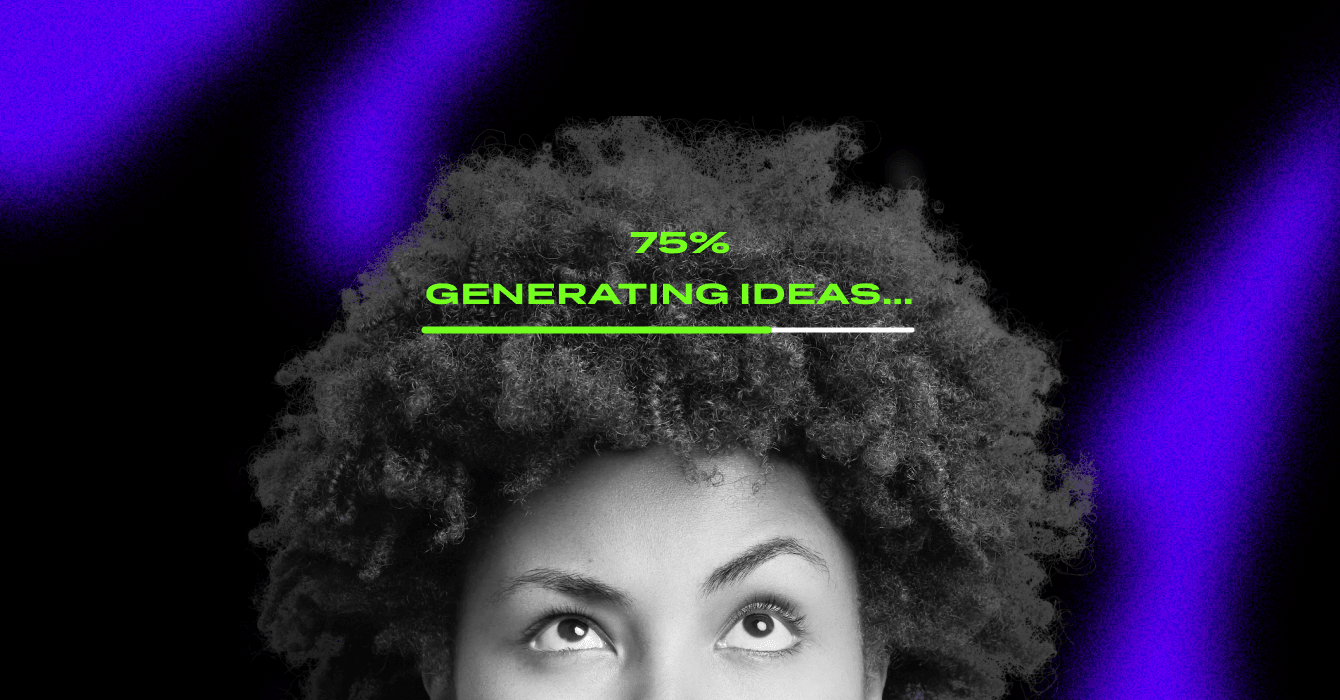 We figured out that the tool is needed for visualization and inspiration. But what exactly can you generate with the tool?
Logo. It's almost impossible to create a complete logo solely using this tool. I speak from experience, not as a businessman, but as a designer. It took me an hour to come up with a draft that was somewhat close to what I wanted to see. During that time, I changed conditions a few times, made adjustments to minor details, and asked to add new visual elements. As a result, I received several options that I could present to the client to gain a better understanding of what they wanted to communicate through the brand logo.
The point is that this tool is great for generating ideas and finding the aesthetic of your brand, but not for delivering a ready-to-use result. All I had to do was provide it with a topic and observe how it attempted to represent it in a digital image using various elements.
Next time when an idea comes to mind, just input your query into the tool and view the results that the AI offers. While they may not be immediately usable, they can guide you in finding a direction to pursue.
Color palette. Midjourney can help you choose a color palette that aligns with your brand's industry and creates a consistent visual identity across all channels. Enter a keyword or phrase that represents your brand or the colors you would like to see in your palette. For instance, "environmentally friendly," and get inspired by the colors displayed in the image.
Graphic elements. The tool excels at this task. It works best with 3D elements. What was once incredibly complex to implement is now ultra-simple.
Social media content. I can see a lot of practical value in Midjourney for social media. For example, if your brand guidelines allow it to be visible that the image is generated by AI, then your design team can create a lot of interesting content in a very short time.
Work smarter, not harder: other AI-powered tools that can help your team
Apart from Midjourney, several other AI-powered tools can assist you in building your brand. Here are some of the apps and how they can simplify your design team's work.
ChatGPT can generate ideas by creating taglines, descriptions, or even entire scripts for your promotional video. You just need to provide the tool with details about your product, target audience, and desired tone or style for your ads.
ElevenLabs can transform your text into realistic AI speech, eliminating the need to hire an actor, record audio, and process it afterward.
iClone uses motion capture technology to create 3D videos. By tracking your movements in real-time using a depth-sensing camera or motion capture suit, it transfers them to a 3D character.
DALL-E can not only generate art as Midjourney does but also fill the gaps in a photo that is incomplete or has some missing parts. For instance, if you have a portrait photo with a distracting background, you can describe the kind of background you want and ask the AI to fill in the missing parts.
My personal advice for business owners
Understanding the AI landscape and keeping an eye on emerging tools is a must. These tools can help you save time, and time is money. If your business aims to be modern, progressive, optimized, and growing, then AI is a valuable tool to achieve that.
Artificial intelligence is not your enemy, but it's not your employee either. It is an assistant that will simplify many aspects of building a brand and will support you every step of the way. With AI you can generate a unique story according to your request and enhance the individuality of the creative part of your brand. Just give it a try and see what happens.