How to choose the best website design company
Just like how you want to stand out in a crowd with a trendy and unique outfit, you also want your website to stand out from the competition with a visually stunning design. But just as how you wouldn't trust your fashion sense to just anyone, you shouldn't trust your website design to just any company.
In a perfect world, you're a billionaire who hires the best website designing company to create the coolest site ever. But in reality, it's tricky to find the right agency if you're not a designer, and even if you're a billionaire, top agencies are busy and expensive.
To guide you through this process and make sure you don't get lost, you get a manual with steps and & tips on how to choose a good web design company that delivers high-quality design without costing a fortune:
5 Steps To Choose The Right Website Design Company
Alrighty fam, we're gonna guide you through the web design agency hunt and teach you what to peep for at each step. Let's get this search party started!
Step 1: Identify Your Website Requirements
Start with taking some time to think about what you need and want from your website, and write it all down. That way, when you're talking to web design agencies, you'll know exactly what you're looking for and can find the one that's the perfect fit for you. Trust us, it'll save you a lot of hassle in the long run. The table below will help you structure your request before approaching the agency.
Step 2: Find Web Design Companies Online
Scope out websites like Clutch, DesignRush, UpCity, and GoodFirms that rate various agencies and peep their listings.
Normally such platforms team up with experts or use an algorithm to rate how skilled, reliable, and affordable a web design agency is. Of course, companies can change, but it gives you a pretty good idea of who's who in the industry, and definitely eases the process of how to choose a web design company.
Clutch is the most common platform and should be your best friend when choosing the right agency. Here's why: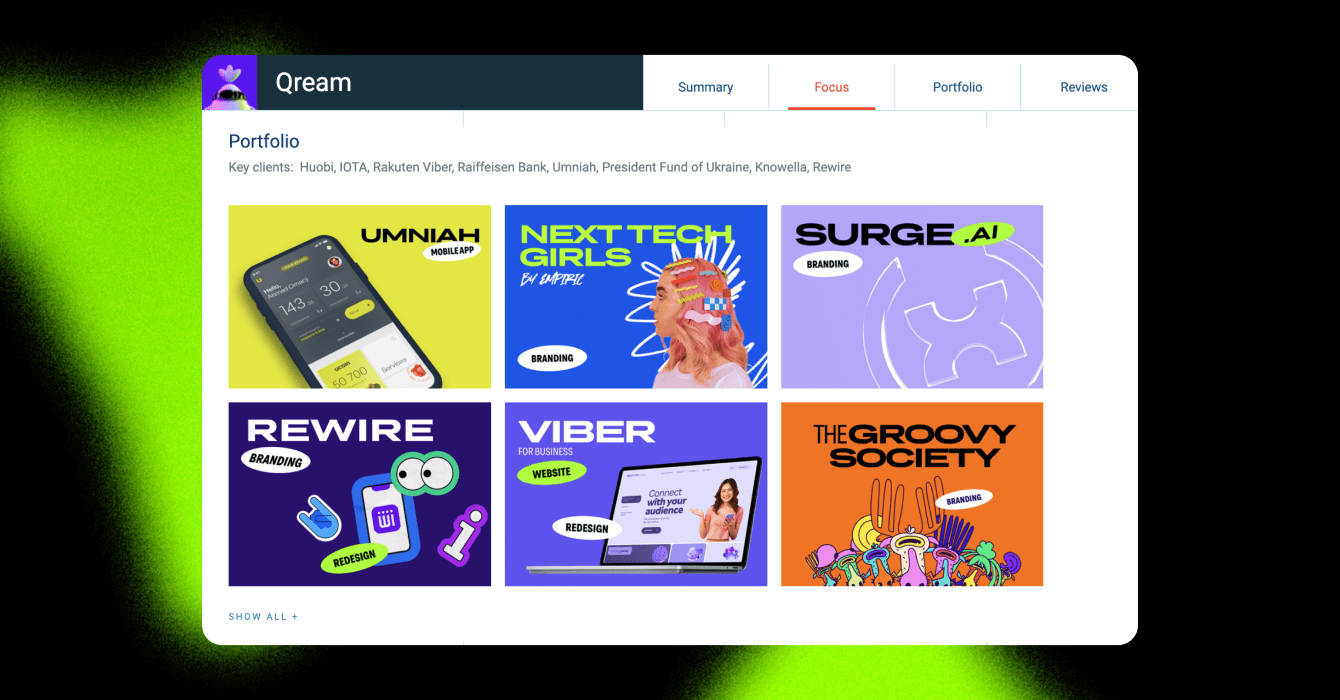 Clutch has a wide range of design agencies that you can browse through. You can filter your search based on location, size, and services offered. This means you can easily find agencies that match your criteria. It provides ratings and reviews for each agency. These reviews are left by actual clients who have worked with the agency. Clutch has a verification process for reviews, so you can trust that the reviews are genuine and not fake. Clutch also provides detailed information about each agency, including their portfolio, services offered, and client list.
Look into the following things on Clutch to better differentiate a mediocre website designing company from an awesome one:
Consider the agency's size and expertise. A larger agency may have more resources, but a smaller agency may be more flexible and personal. We recommend avoiding very small agencies with 1-10 employees and huge ones with 100+ employees. Don't hesitate to reach boutique agencies.
Of course, big projects need a big agency with a team of strategists, creative directors, writers, and a production studio that can handle everything from print to digital. But, it's more expensive and takes longer.
A boutique firm with a good portfolio and reputation can be just as capable, more responsive, and less expensive. Plus, you'll have a closer relationship with senior partners and the team doing the work.
An awesome design agency often has a reputable track record that comes with years of experience. It's generally a good idea to look for agencies with at least 5 years on the market. However, there can be exceptions. Newer agencies with innovative ideas can be great too, so don't discount them. Just make sure to check their portfolio and references to ensure they have the skills to meet your needs. When you're looking at agencies, make sure they can show you how they've created brands from scratch. This means they have a clear brand strategy, consistent messaging, and a cohesive look across all platforms, including print and digital.
Step 3: Know Your Budget
Let's be real, if you can't afford to drop a few thousand dollars, a DIY website might be your best bet. Not ideal but it's better than nothing.
However, if you want to make a big impact online, a DIY website probably won't cut it.
Here's the deal: if you can afford it, an agency-built website is always the better choice.
The design is top-notch because they'll create it from scratch to meet your specific needs, and it's hand-coded for better security and performance. Plus, their years of experience in content strategy and brand positioning mean your site will be worlds better than a DIY one.
Just don't try to DIY with WordPress, it's not as easy as it looks.
Here are the main points that will help you to determine your budget better:
Determine the scope of your project: Before you figure out how to choose a web design company, it's important to know exactly what you need. Make a list of all the design tasks required for your project. Research industry rates: Do some research and find out what the going rate is for the type of design work you need. This will give you an idea of what to expect in terms of cost. Be upfront about your budget: Let the agency know your budget from the start. This will help them determine what they can offer and prevent any surprises later on. Get a quote: Once you've found a few agencies you're interested in, ask for a quote. This will give you an idea of the cost and help you compare prices. Be flexible: If the price is higher than you expected, be open to discussing options with the agency. They may be able to adjust their services to fit your budget.
Finally, don't let budget limit quality. Choose wisely and find the agency that fits your project and budget.
Step 4: Read Client Testimonials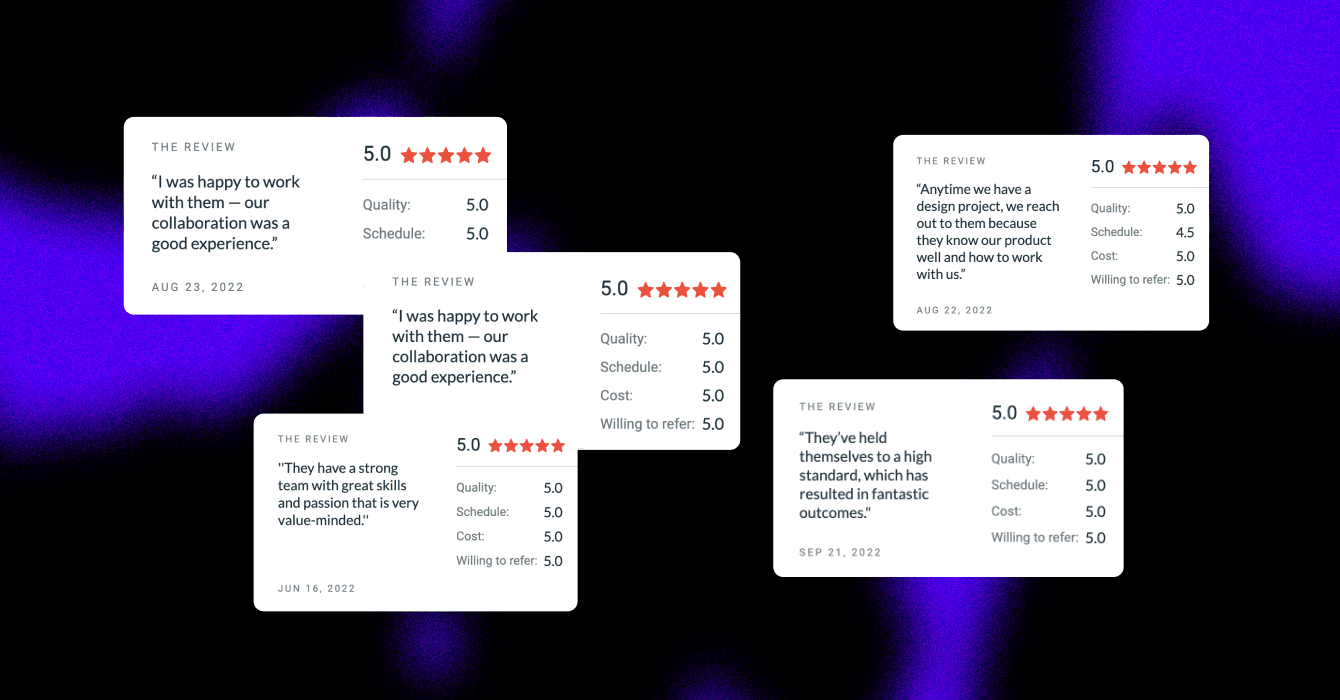 It's not just about the pretty pictures they make. You want to make sure they're actually good to work with too. Check out what their past clients have to say about them online.
Most agencies will show you some positive reviews on their website, but you should look deeper. Check out their reviews on Google and Facebook to get a more complete picture. Look for real reviews from actual clients, not just their friends and family.
What's their average star rating, and how many reviews make up that average? If there are a lot of reviews, that rating is more trustworthy. Also, check out the most recent negative review and see why the client left it. Do the other negative reviews mention the same problems? And, most importantly, are these problems dealbreakers for you?
Step 5: Contact, get more info, and choose the best
Finally, when you have a list of companies that meet your needs, reach out to them because there's nothing better than having a direct conversation with the agency that will be working on your website or brand. Assess their overall attitude and evaluate their suggestions. If you have the opportunity to provide them with a paid test assignment, go for it, as it can be a shortcut to understanding how a future collaboration may go.
Use these steps wisely, with care, and enjoy!
Tips On How To Choose The Right Web Design Company
Are you clear and ready to move forward? The tips below will help you on your journey to creating the website of your dreams.
Tip 1: Designers are problem-solvers
Before hunting for an agency for your future web design, think about your expectations and what you want to achieve through design. Rather than having a rough idea of the desired destination, focus on the details. Designers can amaze you with their decisions and solve your problems with visual communication aka web design for your company.
Tip 2: Your business niche matters
Take your specialization into consideration when choosing an agency for web design. Do some research first. Know what's poppin' in your industry and market so you can tell if the agency is just trying to milk the project for more cash or if they really know how to level up your biz.
If you're a startup looking for branding, startup-oriented agencies know the drill and have the insights, best practices, and experience. However, generalists can also bring valuable ideas to the table.
Tip 3: Check their portfolio, but be careful
Of course, you should check the agency's portfolio, but ask yourself how relevant it is to your case and industry. Look into their potential in UI/UX, development, marketing efforts, motion graphics, 3D, and other areas.
Sometimes agencies don't mention all their services, so check the portfolio for hidden gems too.
However, the portfolio is not the only indicator of expertise. Some agencies work under NDAs and can't showcase all their work.
Tip 4: Referrals mean safety
It's always a good idea to talk to an agency's previous clients and get their feedback. This is the ultimate proof of their expertise, and it can give you a sense of what it's like to work with them. Don't be afraid to ask for references or reach out to past clients on social media.
Also, if you know someone who has worked with a web design agency before, ask them for their opinion. Referrals from people you trust can be a game-changer, and they can save you a lot of time and money in the long run.
Tip 5: Hungry designers are the real deal
The big players in the industry may have a big name, but that doesn't always mean they produce stellar designs. They might give you a basic solution that gets the job done, but who wants that?
Small design studios, on the other hand, are always motivated to create the best results. They work passionately and creatively to make your brand stand out.
Tip 6: Sales pitch matters
Even the best design studios can give you a lame sales pitch. When they have a great sales pitch, it's important to ensure that they fully understand your specific needs before starting the project.
The best design studios will take the time to listen to your requirements and tailor their solutions accordingly, rather than simply providing a one-size-fits-all approach.
After all, you don't want to end up with a generic design that doesn't truly reflect your brand or meet your specific needs. So, be sure to communicate your expectations clearly, ask questions, and choose a design agency that truly understands your vision.
Tip 7: Their website and brand speak volumes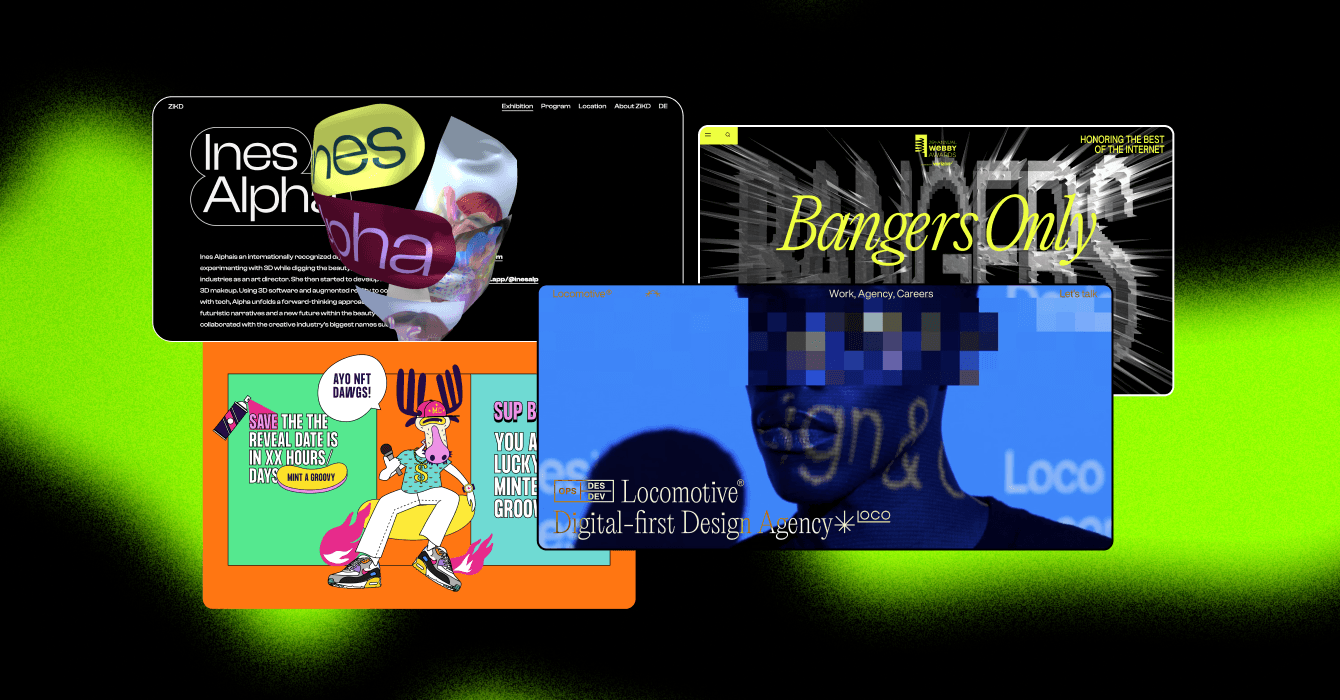 Before you choose a web design company, check out their website first. Make sure their UX is clear and you can find the information you need in seconds. If you have to click around a lot, their design isn't cool.
Also, pay attention to their website's loading speed, quality of pictures, engaging graphic elements, and videos. Messy design can turn people off and hurt your business. And don't forget to check out their brand as well.
Tip 8: Don't just base your decision on the pricing
Choosing an agency based on pricing alone won't do. ROI is the name of the game in the services industry. It's better to invest a bit more and get tangible results rather than stick to your budget and get nothing in return. Remember, cheap people, pay twice. Look for an agency that understands this and shares the same beliefs on how the world works.
Tip 9: Quick replies mean a good customer experience
The speed of their reply is a good indicator of the kind of customer experience you can expect. If they're quick to respond and eager to help, it's a win-win situation for everyone.
The level of responsiveness not only demonstrates their dedication to customer service but also shows that they value your time and are eager to help you with your needs. A quick reply can help you gauge the agency's level of professionalism and efficiency, which is a key indicator of how they will handle your project as a whole. So, when searching for a design agency, pay attention to their response time and factor it into your decision-making process.
For example, at Q you'll get a reply within an hour or even faster.
Tip 10: Awards are great
Check out their awards and recognitions. You'll get an idea of the quality of their work and their reputation in the industry. Awards from respected design organizations like The FWA, Awwwards, and CSS Design Awards are a sign of excellence in the digital design landscape and are a note of prestige for any agency.
If a web design agency has been recognized by these organizations, it's a great indication that they're at the top of their game.
Qream Is A Skilled Web Design Company
With website design services at our company, you get a full synergy of copywriting & tailored imagery that create powerful visual communication on your website. We aim at getting you a flawless website to also function as tech marketing for your brand long-term.
Tech is a highly competitive niche that requires not only a groundbreaking product but also brilliant digital packaging. Digital packaging means having a website that functions as an advertisement, with visuals that captivate and text that provokes interest and emotion. Our goal is to turn your website into a banner that captures users' attention and highlights the real value you possess. We aim to discover your authentic self, which will attract potential buyers. Without it, reaching the top is nearly impossible.
About Our Expertise In Web Design
Years of hard work in crafting websites for tech players got us a perfect formula to get you sweet conversions, LTV increase, marketing blooming, and customers' hearts. We create meaningful stories with emotive visuals and spicy messages. People love it and they for sure will love you too.
Our approach is to create striking websites and brands for SaaS companies. We don't just create cool visuals for the sake of it. Our process always starts with determining what we need to design and why. It's crucial that our visuals and copy always align with a core value. Then we outline how we do it - the colors, typography, exciting features, sounds, etc. All of these steps are followed by emotions. People buy with their emotions, so we ask ourselves, "What do we want users to feel while using your website?". All of this is carried by the designs we produce.
As the end result you get a project that carries a story people can relate to and allure by it long-term. Also keep in mind that even though we follow the unified approach, every project is treated differently in terms of production and execution. We treat every website like a main character with unique traits. So, don't expect standard and predictable cliche designs, we're here to make a wow effect.
Check our projects to get a taste of striking brands & websites.
Find Out How We Can Make Your Business Bloom
With emotional visuals, spicy messages, and structured narrative. In return, you get a 3X higher conversion rate, 153% more signups, MQLs instead of fluffy registrations, and stand out from faceless competitors. You in?
Hop on a 30-min call to uplift the potential of your business.
Ready To Find Your Creative Angle? Let's collab!