Design Team Structure: Best Configuration For Small, Medium, And Large Organizations
Forget about the complex design team structures for a sec and listen up.
We've got some advice that might save you from reading the whole post. If you're ready to find a design team for your company but feeling overwhelmed by all those articles and manuals, fear not! We've got the answer you've been waiting for, even if design ain't your expertise.
OUTSOURCE! Yup, and here is why outsourcing might save your ass and bring some new life to your company.
Imagine you've got an agency hustling on separate projects at the same time. What's the sweet deal? Well, you can rock that productivity game and deliver all four projects in a jiffy. It's like hitting the jackpot and quadrupling your profit in one go.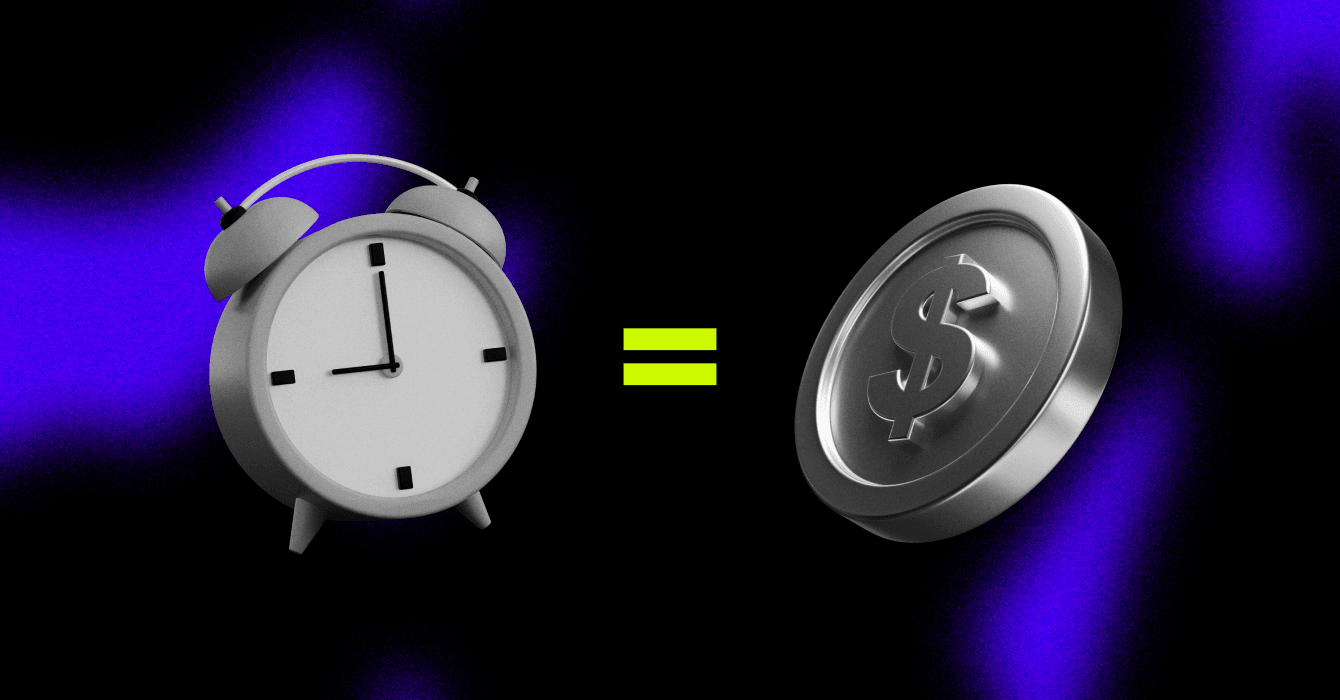 Also when you work with an external design agency, you don't have to worry about buying expensive software or setting up workstations for new in-house designers.
Plus, here's the kicker: many outsourced graphic designers are located in different countries with varying hourly rates. Hiring an in-house design team can be a hefty expense, especially for startups and small businesses. By outsourcing, you can cut down on overhead costs like salaries, benefits, and office space.
Delegate and save yourself from burning out
Instead of getting bogged down in design tasks, you can stay focused on what really matters - developing products and services. By letting the design experts handle the visuals, you save precious time and resources to tackle their main objectives.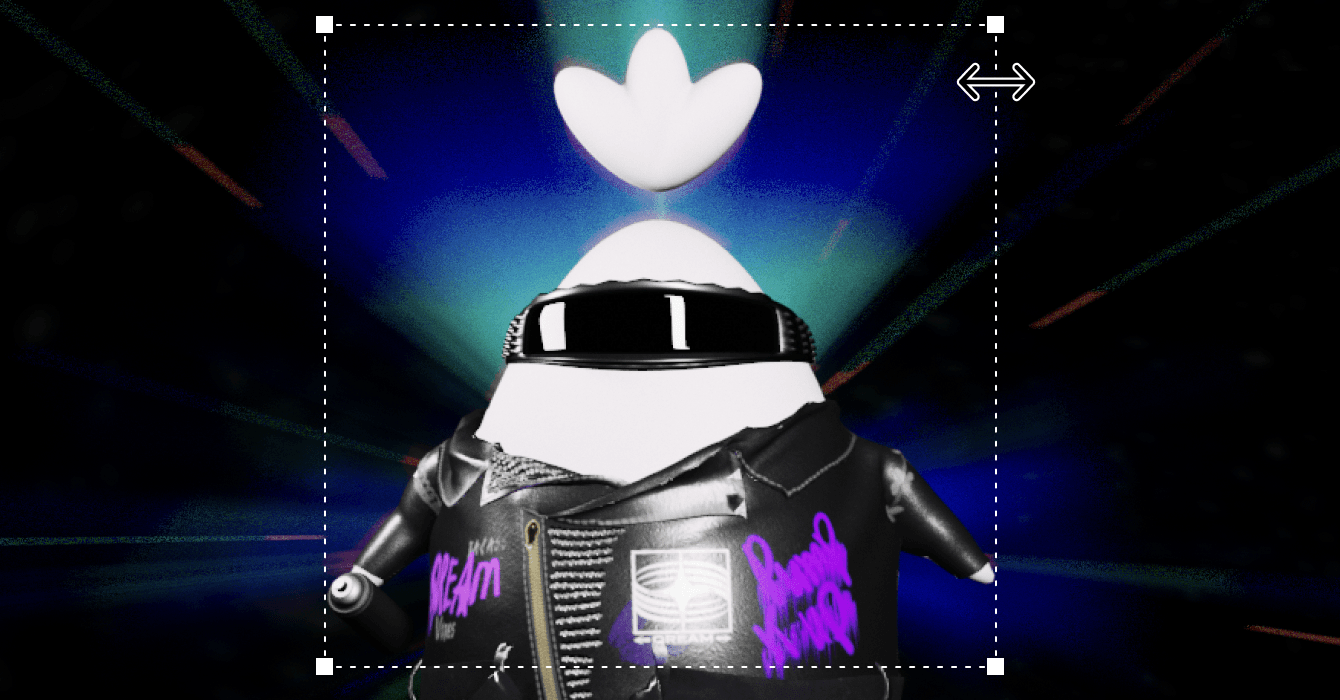 ​​Outsourcing design work gives companies the flexibility to scale their design needs based on business requirements. As your company grows, outsourcing specialists can help you handle the increased workload and multiple projects efficiently. With their expertise and seamless integration, they become an extension of your team, amplifying your productivity and allowing you to focus on your core business. It's all about embracing scalability and unlocking your company's full potential.
As a branding agency, we collaborate with Viber for Business on creative initiatives for new products and assist them with their marketing assets, such as creating catchy banners and maintaining their website. Check out what they have to say about our work here.
For those who want to delve into more theoretical content, please feel free to be our guests and check out the post below.
What Does a Design Team Do?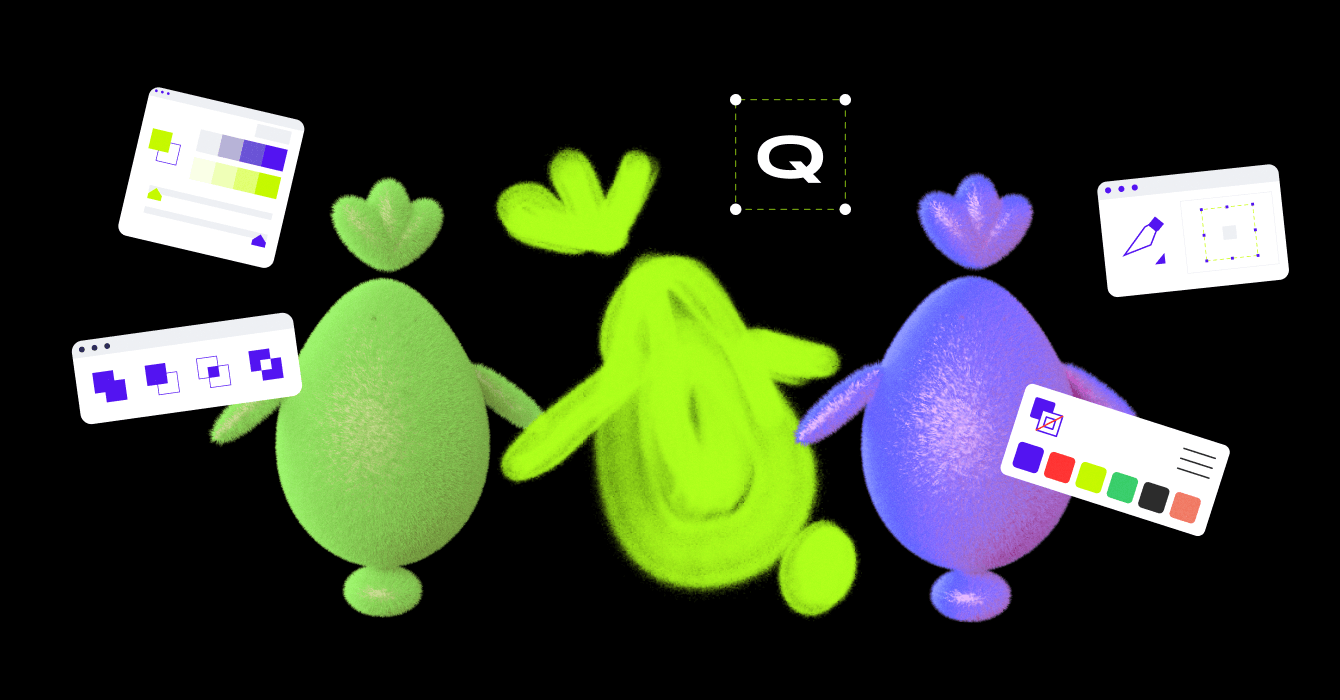 Before we jump into the nitty-gritty, let's take a second to understand what a design team does. So what is the design team definition?
In simple words, these creative folks are responsible for making sure your product or service looks like the bomb-dot-com, is functional, and is user-friendly. They are the visual storytellers, crafting your brand's image and making your customers relate to your brand.
The design team usually has two important groups focusing on graphic design & product design. The graphic design team structure includes:
The Art Directors: The visionaries who lead the way, setting the creative direction and making sure the designs are striking. They're the captains of the projects. Without them, your graphic design team structure will be whacky.
The Graphic Designers: The true superheroes of the graphic design team, they bring ideas to life with their design skills. From crafting stunning logos to designing jaw-dropping visuals, they're the heart and soul of the team.
The Illustrators: These folks add that extra touch of artistic brilliance to every graphic design structure. With their brushstrokes and digital expertise, they create meaningful and compelling illustrations.
The Production Artists: The detail-oriented peeps of your graphic design team who ensure that designs are pixel-perfect. They handle the technical side of things, making sure every design element is flawless.
And here are the important roles of every product design team structure:
The Product Design Leads: The big bosses behind product design strategy. They define the user experience and guide the team toward creating products.
The UX Designers: The architects of user experiences, creating wireframes, prototypes, and intuitive interfaces. With their user-centric approach, they transform complex ideas into seamless journeys.
The UI Designers: These designers add the visual wow factor to the product. They focus on crafting beautiful interfaces and selecting eye-catching colors.
The Interaction Designers: The pros of interaction design, making products come alive with delightful animations and micro-interactions.
Both product design & graphic design teams work hand in hand, bouncing ideas off each other and pushing boundaries to create designs that make brands striking.
Got it? And let's dive deeper into the juicy parts.
Structures for Different Design Teams
Design teams come in all shapes and sizes, and the structure you choose should depend on your organization's size, goals, and culture. Time to explore some popular structures that'll turn your design squad into an A-Team.
Design Teams with Centralized Management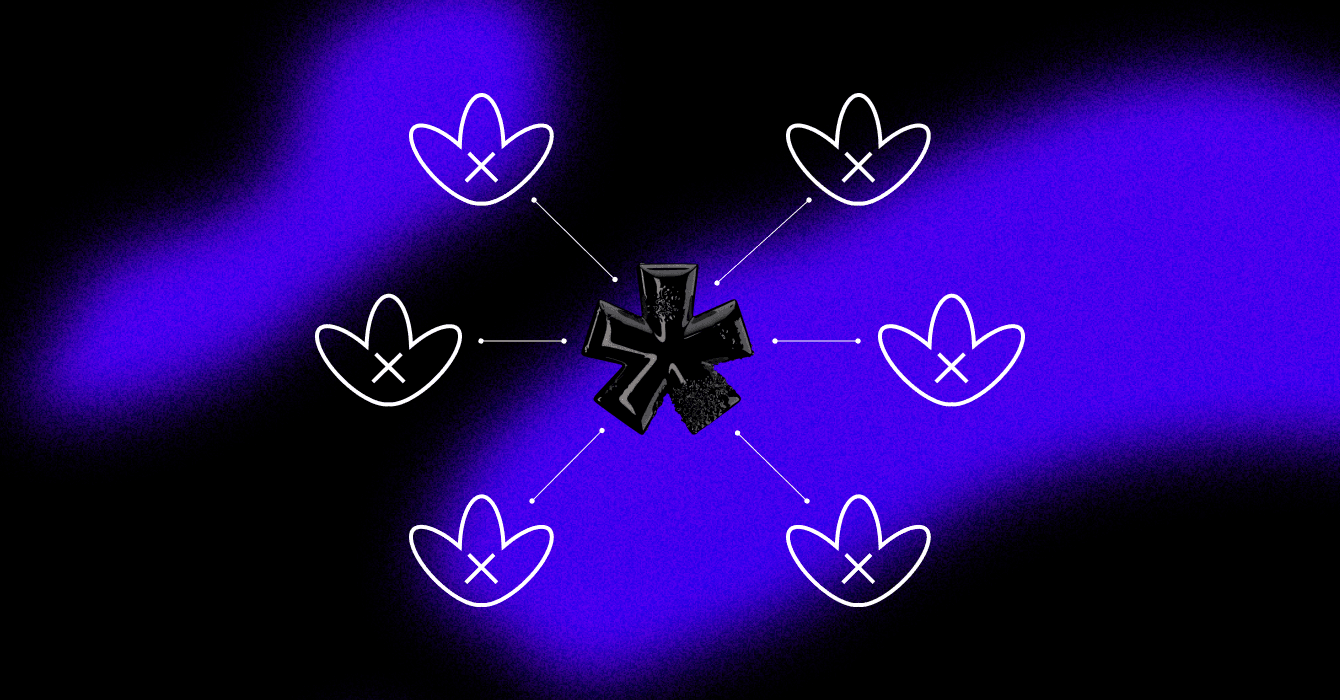 In a centralized management structure, no matter what the design team roles are, report to a single design leader, who then reports to higher-ups in the organization. This setup works great for medium to large organizations with multiple design projects on the go. It ensures consistency in design, clear communication, and easier resource allocation.
Embedded Design Team Organization
In this setup, designers are embedded into different product or project teams, working closely with engineers, product managers, and other stakeholders. This works great for organizations with lots of cross-functional projects that need a design touch. Design can be easily assigned to specific projects, ensuring smooth collaboration and speedy decision-making.
Structure for a Flexible Design Team
If your organization's needs are ever-changing, a flexible design team structure might be your jam. In this one design team roles can be shifted between teams and projects as needed. It allows for adaptability and makes it easy to scale the team up or down as demands shift.
Structure of the Design Team Under Contract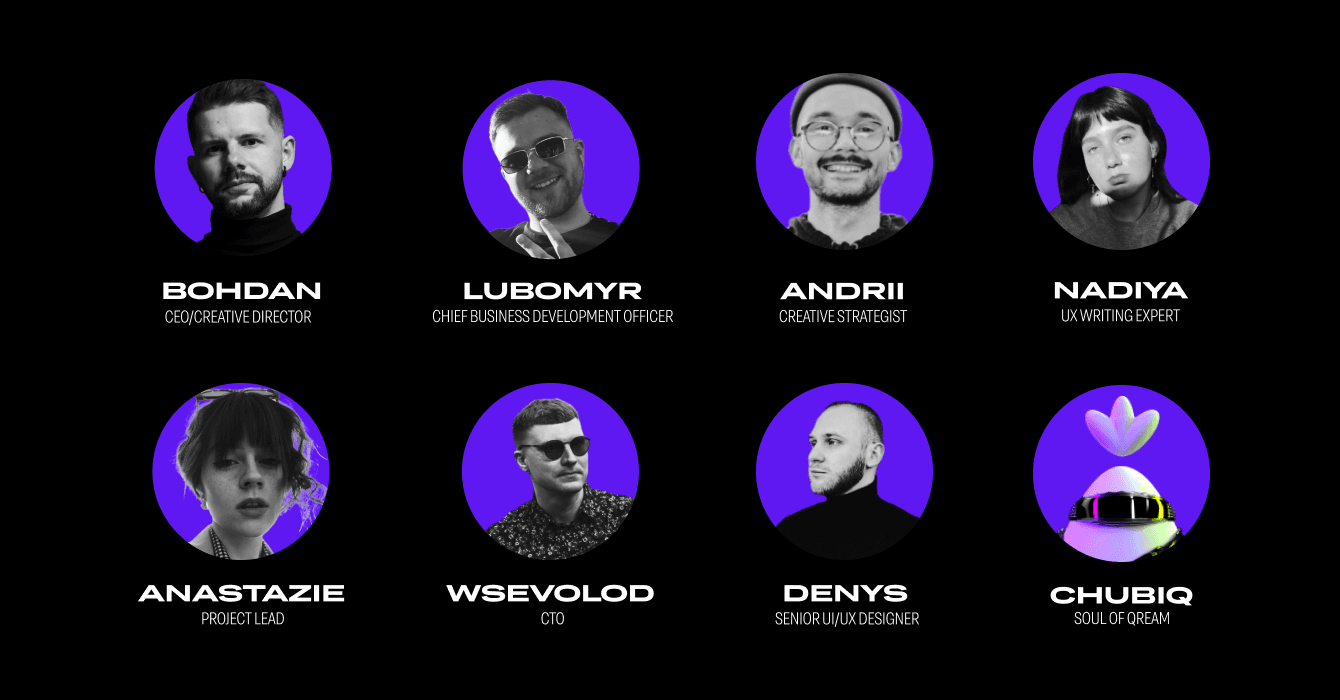 Freelancers or design agencies can be a great option if your organization doesn't need a full-time design team. This structure allows for flexibility in terms of workload, budget, and expertise. Just make sure to keep communication strong to avoid any misunderstandings or inconsistencies.
Qream: Structure of Our Design Team
Let's look at a real-life example!
Here's us, Qream, a branding company. We follow the hybrid design team structure. We have a core group of in-house designers with different design team roles for essential projects and also can collaborate with freelancers and agencies for specialized needs. This setup helps us to stay nimble, adaptable, and cost-effective. Although, it's not only about the structure but also people who truly love what they do with burning eyes and expertise.
So there you have it – the lowdown on design team structures! Whether you're a small, medium, or large organization, it's essential to create a design team structure that works for your unique needs.
Whether you're managing a bustling design studio or leading the design department in a massive corporation, you've got the cheat sheet on how to create a rock-solid design team structure.
For Small, Medium, and Big Enterprises, the Ideal Design Team Configuration
Now, let's look at the ideal design team structure for organizations of different sizes.
Ideal Design Team Structure for Small Businesses
If you're a small business, it's time to think lean and mean. You may only need one or two in-house designers to handle your core design needs for your design team management. However, don't hesitate to reach out to freelancers or design agencies for special projects.
Ideal Design Team Structure for Medium-Sized Businesses
In a medium-sized business, you might have several projects cooking at once, so you'll need a more substantial design squad. Here's a team management structure that works like a charm:
A Design Manager to oversee the whole shebang.
A mix of senior and junior designers organized into specialized teams (e.g., UX, UI, branding).
Collaborate with freelancers and design agencies for niche projects.
Implement a mentorship program for your designers to help them grow and support each other.
Ideal Structure for Design Teams in Huge Enterprises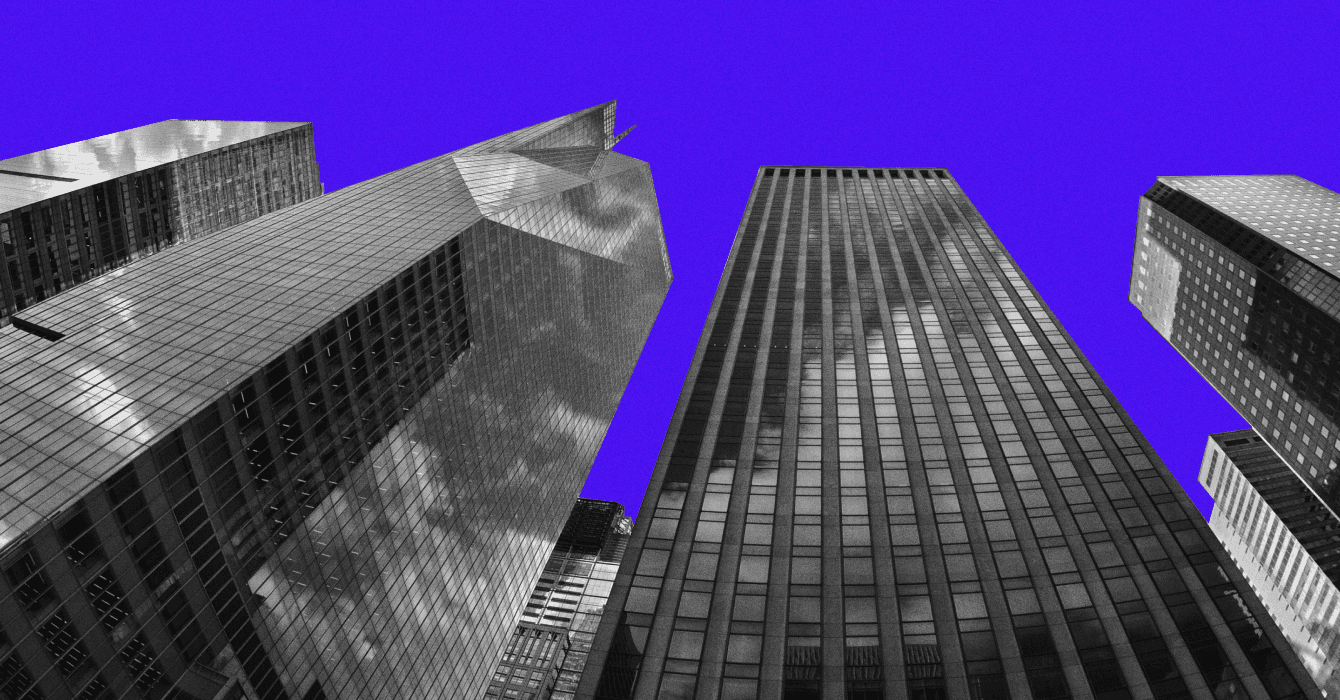 For the big kahunas, you need a design team structure that's as grand as your organization. Here's a winning formula for your design team management:
A Chief Design Officer (CDO) to lead the design vision and strategy.
Multiple Design Directors for each department (e.g., product, marketing, sales).
Senior Design Managers oversee specific projects or teams.
A mix of designers with various skill sets (UX, UI, graphic design team, motion, etc.), organized into specialized teams.
Collaboration with external design partners for specialized projects.
Guidelines for Creating a Solid Design Team Structure
Now that you've got the structures down, let's dive into some guidelines to make sure your design team structure is firing on all cylinders.
Make Sure They Have Access to the Most Effective Tools
Team designers need the right tools to create striking designs. Invest in the latest design software, hardware, and resources.
And here are the reasons why:
Boosting Creativity and Productivity:
Designers thrive when they have powerful tools at their disposal. Up-to-date design software lets them explore new techniques and experiment with styles. With efficient tools, designers can streamline their workflow, save time, and focus on delivering high-quality work.
Staying Ahead of Industry Trends:
By investing in the latest design software, you keep your team up to date with the latest trends and technologies. These tools enable designers to learn new methodologies, incorporate advanced features, and meet evolving client demands. This helps your team maintain a competitive edge and deliver innovative solutions.
Collaboration and Communication:
Effective design team structure relies on seamless collaboration. With the right tools, designers can work together in real-time, share feedback, and iterate on designs. Cloud-based software allows remote collaboration, breaking geographical barriers.
Streamlining Workflows and Increasing Efficiency:
Outdated tools and inefficient processes slow down design teams. Investing in effective tools streamlines workflows, and automates repetitive tasks. This increased efficiency enables designers to focus on complex and creative work, meeting deadlines without compromising quality.
Attracting and Retaining Top Talent:
Top designers seek opportunities that provide them with the best resources. That's how you attract and retain talented designers equipping them with the newest software fosters their growth, job satisfaction, and professional development. This helps your team flourish and reinforces its reputation.
Introduce the 10/50/99 Approach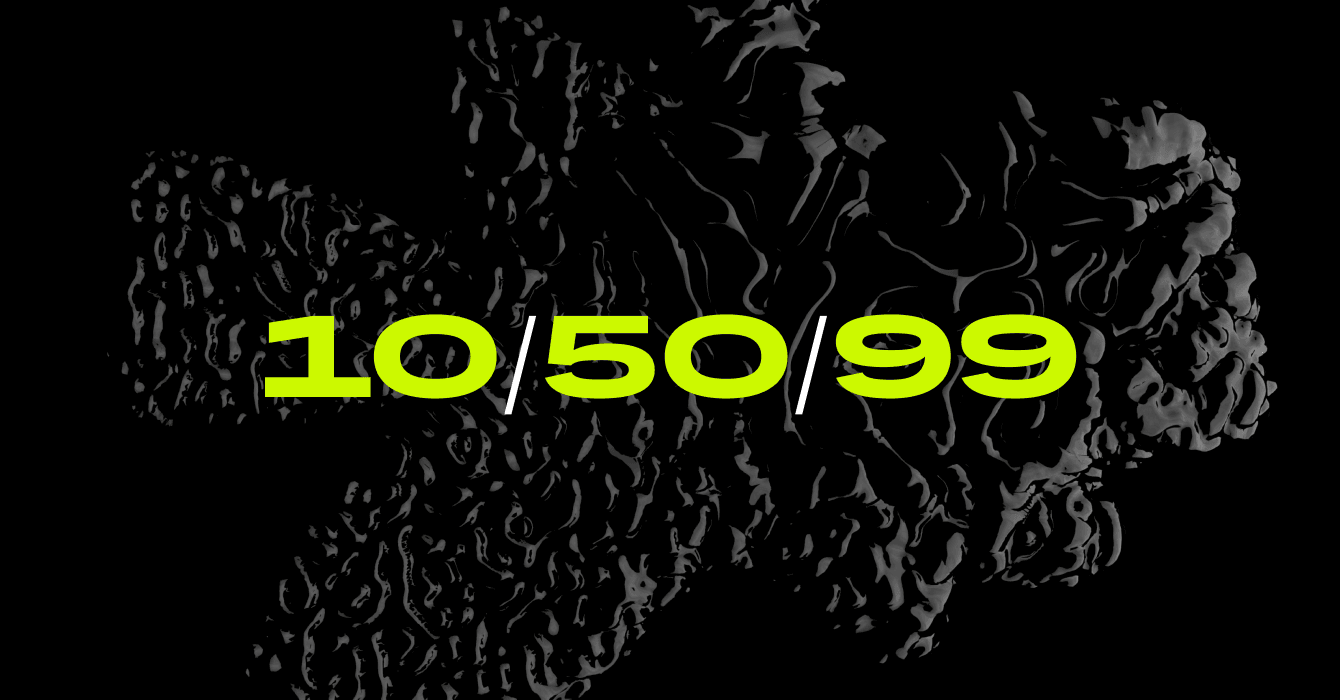 The 10/50/99 approach is all about getting feedback at three critical stages of the design process: 10% (concept), 50% (midway), and 99% (final design). This ensures that everyone's on the same page and that no nasty surprises pop up at the last minute. Let's break it down for you:
The 10% Checkpoint: Setting the Foundation
At the 10% mark, the design team presents the initial concept. Seeking feedback at this stage ensures that everyone is on the same page right from the start. By involving stakeholders and clients early on, potential issues can be identified and addressed promptly. This checkpoint allows for course corrections, saving time and effort later in the process.
The 50% Milestone: Refining and Course-Correcting
Reaching the midway point is a significant milestone in the design journey. By obtaining feedback at 50%, the team can assess progress, gather valuable insights, and make necessary adjustments. This stage helps validate design choices, ensuring that the project aligns with expectations. Timely feedback fosters collaboration and keeps the project on track, reducing the risk of major setbacks.
The 99% Finale: Polishing and Finalizing
Approaching the final design phase, the 99% mark is the last opportunity to gather comprehensive feedback. This stage involves fine-tuning details, addressing any remaining concerns, and incorporating final revisions. By involving all relevant parties, the team minimizes the chances of last-minute surprises or significant changes. The 99% checkpoint ensures a smooth transition to the final deliverable.
Employ the Right Personnel
Hiring talented and versatile designers is crucial. Don't just look for technical skills—find designers who are team players, strong communicators, and able to adapt to your organization's unique culture.
And you gotta be picky. So, don't settle for less. Hunt down those design unicorns who'll take your crew to the next level.
Make Development and Growth a Top Focus
Invest in your designer team's growth through training, workshops, and conferences. Encourage a culture of continuous learning, and make it clear that professional development is valued. Here is how you can nail it:
Investing in Skill Building:
Boosting your design team's skills is a must-do. By investing in training programs and workshops, organizations enable designers to learn new techniques, explore emerging trends, and refine their craft. This not only makes individuals better but also raises the bar for the whole team.
Keep That Learning Flowing:
Keep learning to keep winning. Encourage your team to try out new tools, experiment with different approaches, and share their knowledge with fellow designers.
Show Some Love for Professional Growth:
Make it clear that you value their development, support their career progression, and offer them exciting projects. Give them mentors & recognition for their wins.
Networking and Conferences FTW:
Design teams need to get out there and mingle. Send them to conferences, industry events, and networking shindigs. By hooking them up with these opportunities, you're opening doors to fresh ideas, collaborations, and a whole lot of design awesomeness.
Create a Design Strategy Culture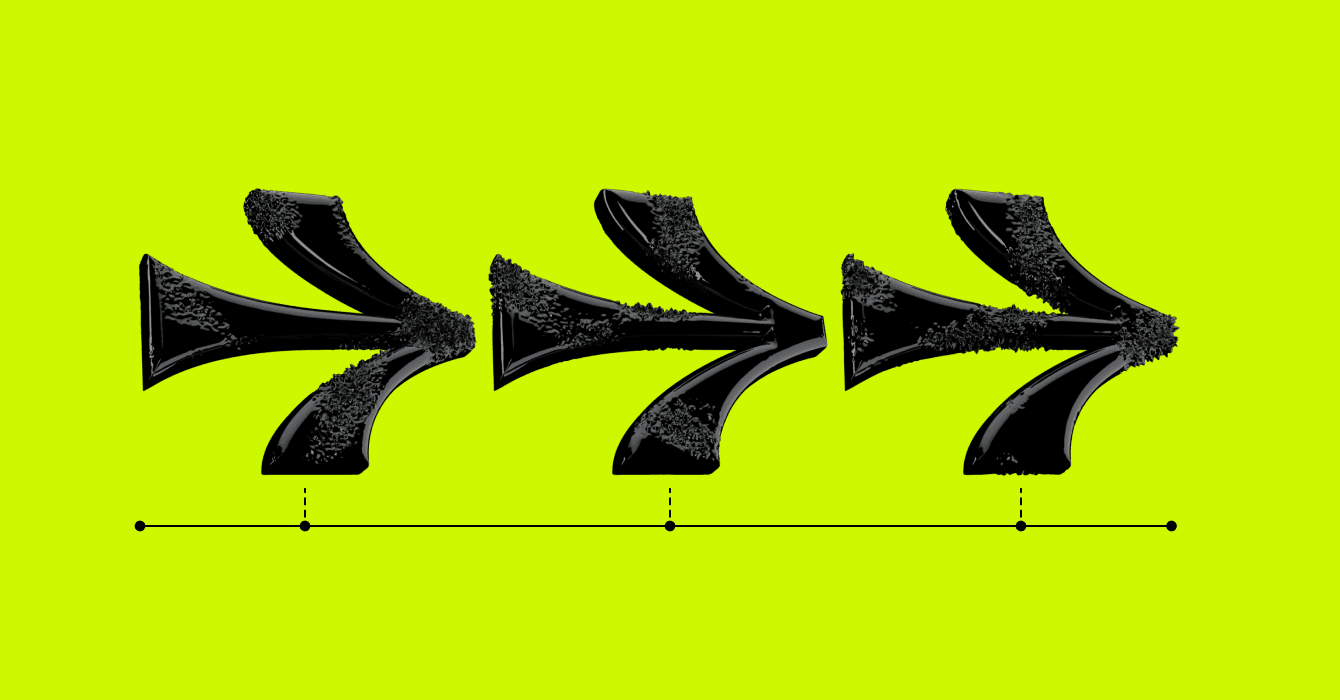 Make sure your design team is aligned with the company's overall goals and objectives. Encourage designers to think strategically about how their work contributes to the organization's success:
Thinking Big and Smart:
Design ain't just about making things look pretty; it's about tackling problems and getting stuff done. How can their designs help the business succeed? How can they create awesome user experiences and drive conversions? When designers approach their craft with a strategic mindset, they become rockstar partners in driving the organization forward.
Teamwork and Mixing It Up:
Designers gotta team up with other folks, like the marketing and product development people, to create a seamless and all-around superb experience. By bringing design thinking into the mix with different teams, the design squad's impact skyrockets, and their contributions become crucial to the overall success of the company.
Always Hustling for Better:
Urge your team to seek feedback, assess the results, and keep improving their designs. By fostering a culture of continuous growth, designers can fine-tune their strategies, adapt to changing needs, and deliver even more mind-blowing results over time.
Give Your Design Team the Greatest Design Tools Possible
In addition to standard design tools, explore the latest design trends and technology, like VR, AR, and AI. Empower your team with the coolest tools that can elevate their work to new heights.
It's no secret that a design team is only as good as its tools. To help your team create mind-blowing work, you've gotta hook them up with the latest and greatest design tools on the market. Here's a quick checklist to get you started:
Software: Keep your design software up to date with the latest features and capabilities. This includes industry staples like Adobe Creative Suite, Sketch, Figma, and more.
Hardware: Invest in the dopest tech, like high-res monitors, powerful computers, and drawing tablets, to ensure your designers can work efficiently and comfortably.
Collaboration tools: Make teamwork a breeze with collaboration tools like Slack, Asana, and Google Workspace. These apps will help your team stay connected, share ideas, and keep projects on track.
Innovative tech: Don't be afraid to explore emerging design technologies, like VR, AR, and AI. These tools can help elevate your team's work to the next level and set you apart from the competition.
Feedback is Priority One in a Design Culture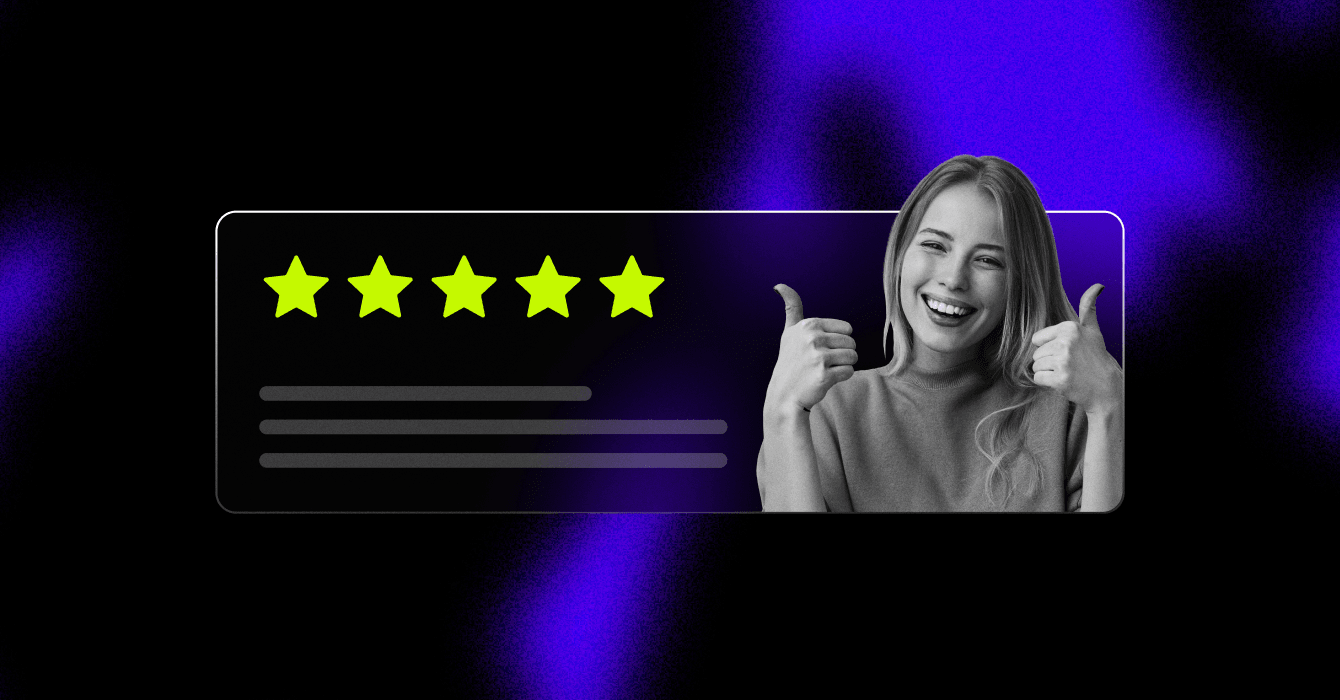 Alright, now let's talk about feedback. A rock-solid design culture is built on a foundation of open, honest, and constructive feedback. Here's how to make feedback a top priority in your design team:
Create a safe space: Foster an environment where your design team feels comfortable giving and receiving feedback. Encourage your team to share their thoughts and ideas, and make sure everyone knows that their input is valued.
Make it regular: Schedule regular feedback sessions, like design critiques or one-on-one check-ins. This will help keep the feedback loop tight and ensure everyone's on the same page.
Be specific: When giving feedback, focus on specific aspects of the design rather than vague comments. This will help your designers pinpoint areas for improvement and make their work even better.
Celebrate the positives: Don't forget to highlight the great work your designers are doing. Positive feedback can be just as motivating as constructive criticism, so be sure to dish out the praise when it's deserved.
Keep it constructive: Remember, the goal of feedback is to help your team grow and improve. So, keep your critiques constructive and solution-focused, and avoid personal attacks or negative comments.
Mic drop, yo!