People don't like boring ones, even if they are useful. The truth is, we are always more attracted to fun, witty, risky, and rebellious types. This is because we feel a great charge of energy and emotion around them. The coolest guy from school may not have become a billionaire, but it was so much fun to spend time with him, right?
The same applies to brands. Your SaaS product may have dozens of useful features, but if your brand only talks about boring technical benefits instead of emotional ones, users may ignore you or not stay with you for long. Because you are boring, but your competitors are not. Remember, no matter how unique your product is, tomorrow someone will come along who can do the same thing cheaper, louder, and more emotionally, and steal your users and your revenue. It's that simple.
Here are three ways to make your SaaS brand more interesting to customers:
Define what your brand is, if it were a person, a character, or an object
Brand personality refers to the human characteristics and traits that are attributed to a brand to make it more relatable and appealing to customers. It represents the set of qualities, values, and beliefs that a brand embodies, enabling customers to form emotional connections with it.

For instance, if you are building a SaaS for Gen Z, your brand should be perceived as fun, cheeky, and somewhat rebellious. Instead of trying to teach them, you should offer them the freedom to pursue their interests, support their crazy ideas, and ride the wave of hype with them. You can use vibrant colors that match the hues of their dyed hair and use the same language they do. No cap! The visual aspect should be bold and playful, or you will be overlooked.

In this case, your brand represents a teenage TikTok blogger.

Although it seems like only three words, this persona fully explains the brand's behavior, character traits, appearance, and features. When writing an Instagram post, a press release in the media, or creating an advertising banner, it's important to filter whether it would match the way a teenage TikTok blogger writes.
Defining a brand persona is an extremely useful tool for a startup. It can help you build consistent 360-degree communications across all digital channels, align with vendors who create content and advertising for you, and attract investment by creating a clear, interesting, and emotional brand that can add a few zeroes to the investment amount.

Take a look at how we defined the brand personality for the Next Tech Girls brand.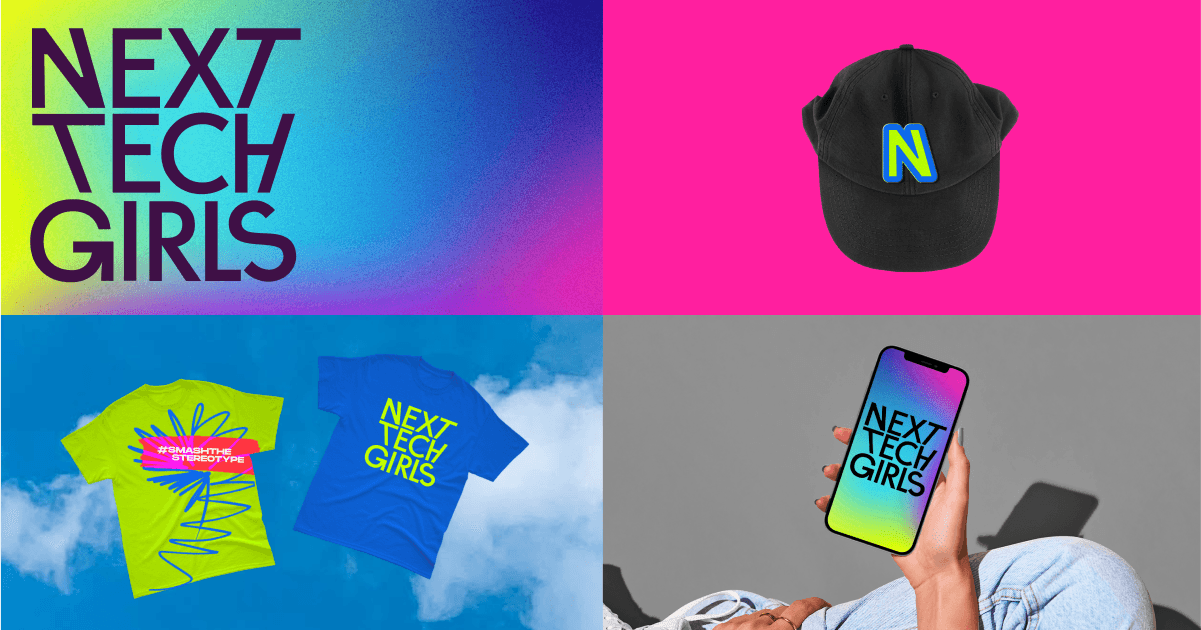 Define your brand tone of voice
This important point often goes unnoticed in startups that create SaaS products. Because few founders understand what it is and how it helps a brand become more interesting to its customers. Brand tone of voice refers to the way in which a brand communicates with its audience through language. This includes the brand's choice of words, sentence structure, grammar, and overall writing style.
Let's conduct an experiment. Imagine that your brand needs to apologize for a small glitch on your server in a Twitter post. How would you go about doing so?
We apologize for the two-hour server outage. We're glad to inform you that the issue has been resolved.
Yo dude, sorry for the two-hour server crash. But no worries, we got it fixed now 😎
Hey there! Sorry for the inconvenience caused by the two-hour server outage. But, we have some good news for you. We have fixed the issue! 🎉
Oh dear, we are sorry for the inconvenience caused by the two-hour server outage. But don't worry, we've taken care of it and it's all fixed now.
Hey folks, looks like our server took a little siesta for two hours, but don't worry, we woke it up and got it back on track! Now, let's give it a round of applause, shall we?
Listen up, motherfucker! We're sorry as hell for that two-hour server outage, but we kicked its ass and got it fixed, so you better not be trippin' about it anymore.
Thus, the same message can be communicated in different ways to make it more interesting for the user and evoke the desired emotion from the brand. This is the tone of voice :)
Let's return to our SaaS for Gen Z. Since we're targeting a younger audience, it's important to speak their language: don't be afraid to use slang and abbreviations, treat them like a friend, and be friendly and approachable. Don't hesitate to experiment and make jokes, but also remember to be honest and direct. Due to the overwhelming amount of information available, Gen Z has become adept at reading between the lines and deciding whether or not something is worth their time.
If we wanted to apologize to them for a two-hour technical failure on our server, it would look like this: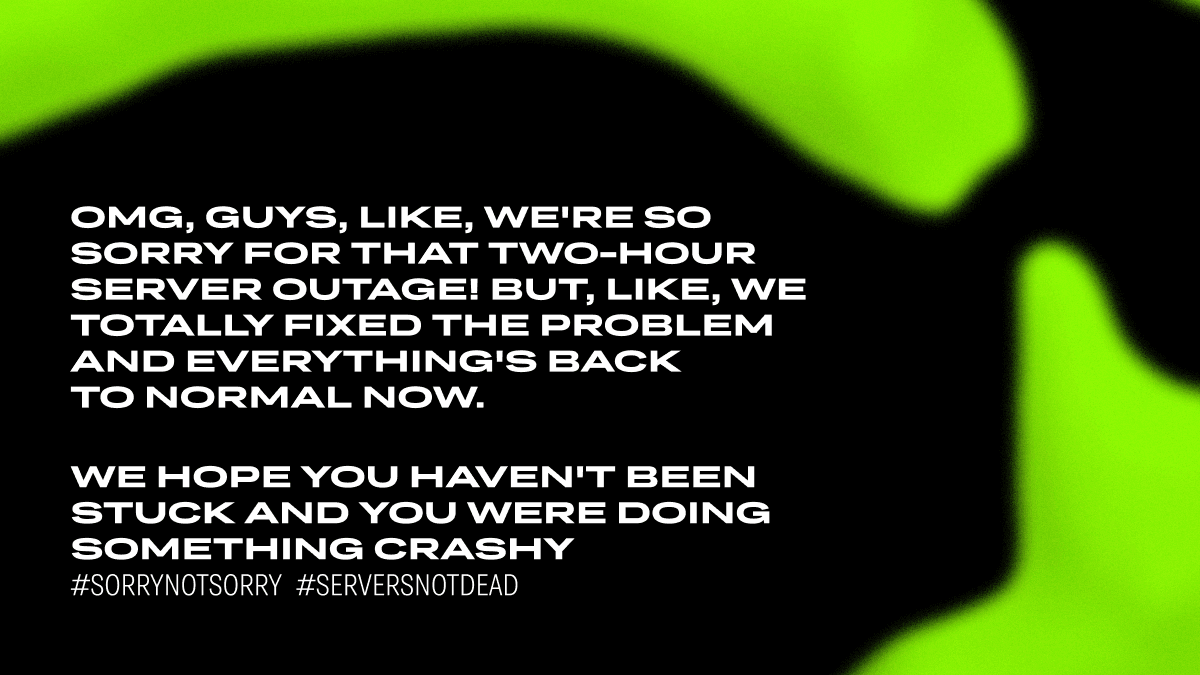 Create the dope brand mascot
Founders of B2B SaaS products are often hesitant to use mascots in their branding because they believe their brand should be "businesslike" and mascots are not serious. However, this is a common misconception. In B2B, you are not selling your product to a business, but to a specific person: HR manager Taylor, account director John, or CEO Iris. It can be anyone in the company, but it is first and foremost a person.

Remember, the strong product creates the impression that you are "serious and businesslike.", but the role of a brand mascot is to help you communicate these benefits and value props in an interesting and engaging way.

A great example of this is the Android operating system mascot. Can you imagine the brand without it? Personally, I cannot. In 2023, the Android operating system is hardly considered super-technological. However, fifteen years ago, it was a revolution. With the help of a single mascot, they were able to communicate that the future had already arrived, and robots would become human friends. Thanks to Bugroid, now we have a pretty good perception of ChatGPT and dozens of other AI-based products that help us in our daily tasks 🙂

There are some dope mascots done by our agency.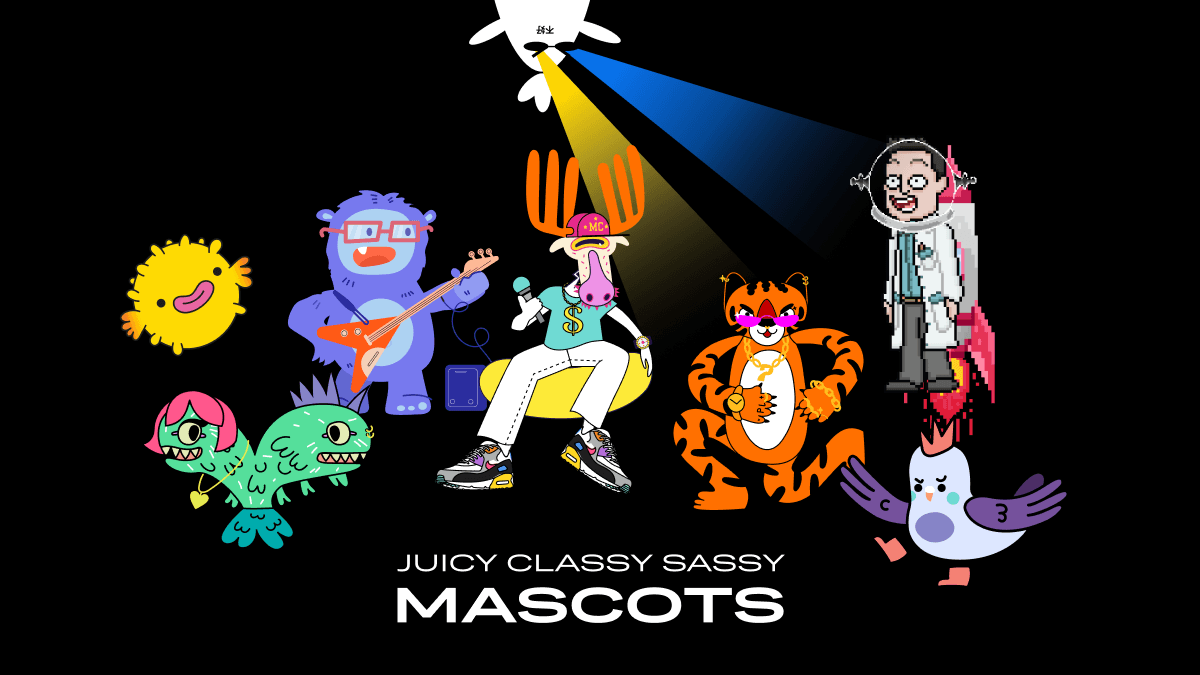 Instead of a conclusion
People are drawn to those who are interesting and engaging, whether they are individuals or brands. You don't necessarily need to create a brand with a distinct personality, tone of voice, or mascot just for the sake of creating one. Rather, think of these elements as tools that can help your business maintain an emotional connection with your audience and ultimately drive profits.