How to redesign a website and get more leads?
Website redesign. Only words, but so much more behind it - from the execution to the effect it could cause. However, not everyone understands its complexity and the reasons to do it. For the lazy ones, we've got a cheat sheet on how to redesign your website:
Starting with why you should give your site a makeover: if it looks old-school, acts weird, or if sales are tanking, it's definitely time for a glow-up.
Redoing your site means figuring out what people want, keeping track of how it's performing now, setting goals, and making a plan. You need to pick the right pages, vibe out the visuals, brand it up, and lock down your budget.
After you've got your money game right, you need to understand your clients. Create a detailed brand persona to know your target audience, which will help you choose the right colors, voice, and features for your website.
Then it's time to freshen up that content. Analyze top-performing materials to improve weaker ones. Keep your audience in mind when updating, using a consistent tone of voice, and making it engaging and concise.
Don't forget the technical stuff like redirects and keyword hunting. Don't sleep on SEO. Set up redirects to avoid dead-end pages or 404 errors. Conduct keyword research to optimize your website and attract more traffic from search engines.
To build a new website structure, determine the basic layout and organization of your site, such as the pages and how they are linked. This phase also includes designing the visual elements to match your brand and make your site unique.
Sketch the new interface by letting your creativity flow and experimenting with different layouts, color schemes, and typography to achieve a visually appealing and user-friendly design. Finding the right balance between beauty and usability is crucial, as your website should not only be visually attractive but also easy to navigate, ensuring that visitors can find what they are looking for with ease.
Optimizing the mobile version is essential in a mobile-first world. Ensure that your website is decluttered and looks good on smaller screens while incorporating unique mobile design features, such as branded welcome screens and engaging animations.
Don't sleep on SEO by conducting keyword research, using alt-text for images, and creating effective meta tags. Consistent domain names can also contribute to your brand's recognizability and overall online visibility.
Follow these steps, and you'll have a dope site that will make your audience go "wow" and give them a smooth ride online.
And for those who want to know more, stay here. Let's first look at redesigning your website from a different perspective.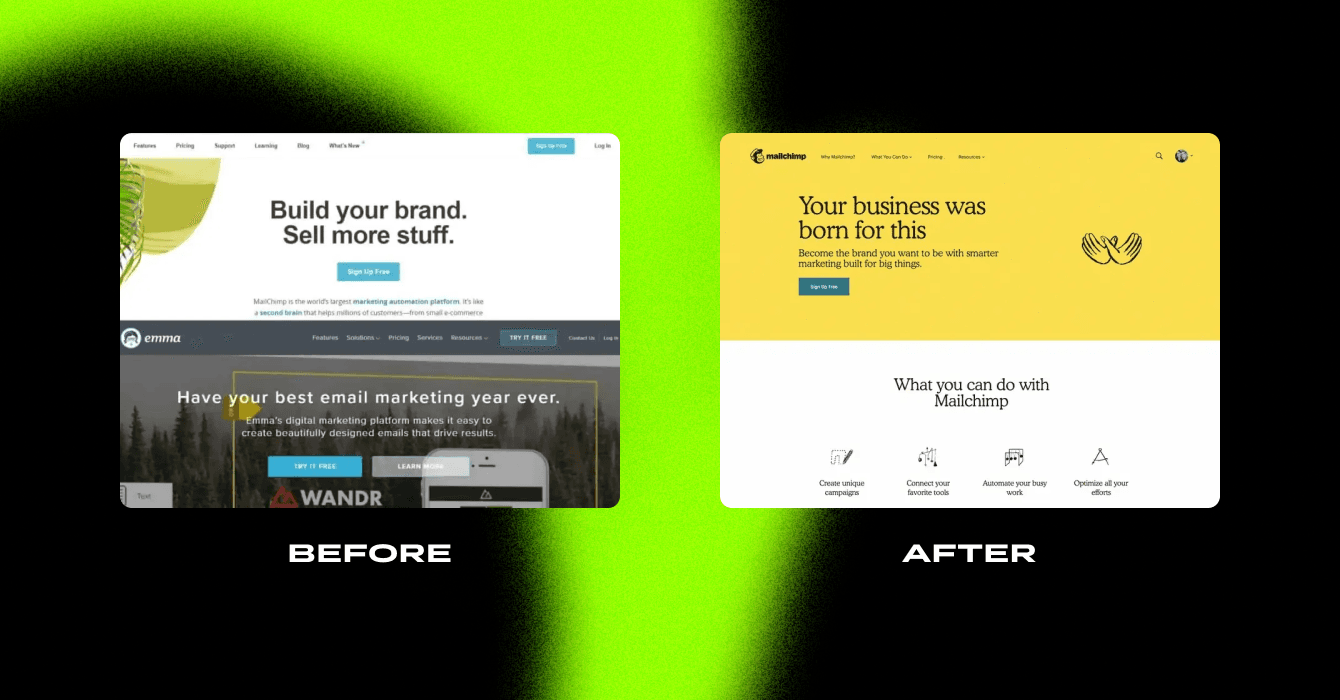 Picture this: your website is like the most fly crib in the hood, and your visitors are the homies, looking for a place to chill and make moves. To keep them down with your brand, you'll need to create a bomb experience that'll have them coming back to your turf again and again. Many things can go wrong but with proper project planning for website redesign and a team of true professionals can get your website a beautiful glow-up.
Are y'all ready to level up your online game and rake in more leads than a gangsta in the prime of his hustle? We're talking about redesigning your company's website to attract more loyal soldiers to your crew than you can count.
So, lace up your kicks and grab your shades, cuz we're about to take a ride through the streets of website redesign! Trust us, you don't wanna miss this gem of a guide!
What Is A Website Redesign?
Let's start with the basics and figure out what the hell that means. So the website redesign is legit a glow-up, no cap. You take that old, crusty look and yeeted it into the future, where everything's dope and on fleek. This ain't just a facelift but a maintenance that not only improves the website functionality but presentation of your brand to the audience. Don't just take our word for it, though – give your website the makeover it deserves and watch your brand thrive like never before!
Reasons For Website Redesign
But before you do anything else, how can you tell if it's time to revamp your website?
Current Design Feels Outdated:
If your site looks like it's stuck in the 2000s, it's time for a website redesign, dude. Imagine rocking up to a party in last season's threads. Yikes! Your site's look should be as on fleek as your brand. So, ditch that old design and level up your aesthetic game to keep your audience engaged and impressed. Trust us, your customers will thank you.
Website Function Bad:
Ugh, we've all been there. You visit a site, and it's like trying to navigate a maze in the dark. If your website's user experience is giving your audience major headaches, it's time for a redesign. Make that site easy to navigate, mobile-friendly, and accessible for all. You'll have peeps swiping, tapping, and clicking their way through your content with ease. It's a win-win sitch, y'all!
My Sales Decreased
Okay, real talk: your website must drive sales like it used to and even better. You want your online space to be a lead magnet, not a lead repellent. Redesigning can not only help you capture the attention of potential clients but also turn them into loyal customers. So, don't let those sales slide away – get that website makeover and watch your profits soar!
Spending Too Much Time Fielding Questions And Concerns
We feel you. You're busy hustling, and you don't have time to answer a million questions because your website is unclear or confusing. That's where a website redesign can be a lifesaver. By making your site clear, concise, and user-friendly, you'll free up some precious time to focus on what matters the most: growing your business performance and making your mark in the digital world.
15 Phases Of a Website Redesign Project Plan
Your website is like the first DM you slide into someone's inbox - you gotta make it count! And you gotta take some steps to achieve this. So take notes and enjoy as we guide you through each phase of the website redesign process.
Clarify Website Stakeholders Needs
Getting the facts straight! Okay, so basically, when you're planning a website redesign, you need to think about all the different people who use it or care about it aka "stakeholders" to make sure the changes you make are good for everyone.
This means talking to them, doing research, and asking questions to understand their perspectives.
Once you know what each stakeholder needs, you can use that information to make decisions about your website redesign. This will help make sure that the website works well for all the stakeholders.
Document Current Metrics
Time for a digital health check-up. How does your website perform? Are you satisfied with it? The advice is to build a sitemap of your current website and then analyze every page. Look at important deets like traffic, conversions, bounce rate, and time on page to get the 411 on which pages are lit, which ones ain't there yet, and which ones can yeet outta there. This will help you with reducing the complexity of your future redesigning.
Set Redesign Goals And Create A Plan
You wouldn't go on a road trip without a map, would you? The same goes for your website redesign process.
Jot down what you'd like to achieve. Are you aiming to boost sales, get more newsletter subscribers, or spread the word about new products or deals? For each goal, clarify which metrics you'll use to measure success.
These well-defined goals will help you create a solid website redesign plan. Once that's done, break down each change you want to make into specific, actionable steps. For instance, if boosting sales is the goal, consider adding a pop-up with a special discount. Then, figure out a realistic timeline for all the tasks on your list.
If you're feeling hella confused about your website makeover goals, check the SMART strategy. It's a real crowd-pleaser and can help you cut through that endless confusion.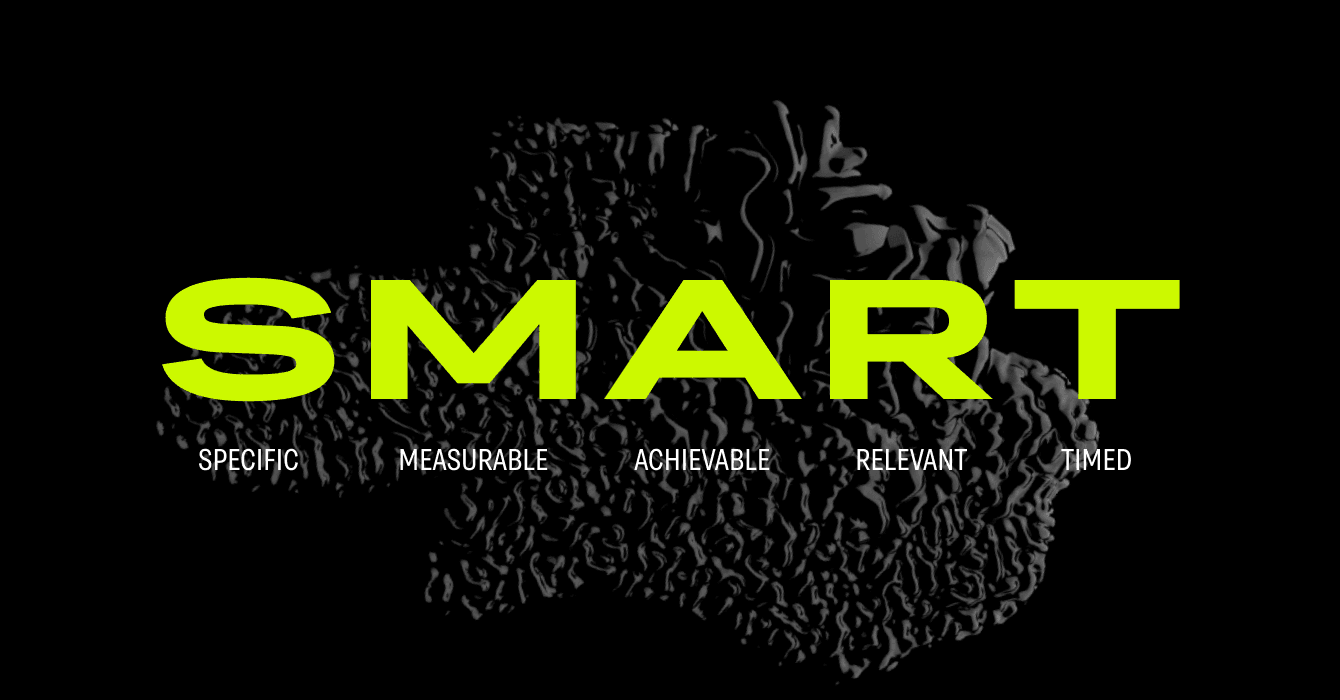 If you're working with a team, assign individual roles to keep everyone on point. Involving your team in the redesign process lets your new design gain from their expertise and experience. Plus, it'll motivate your team and promote a sense of belonging and involvement. It's like mapping out your treasure hunt, with your newly revamped site as the ultimate prize!
Determine The Most Useful Pages On Your Website
Shine a light on your online MVPs. Every team's got its all-stars, and your website's no different. Figure out which pages are your online MVPs – the ones that are driving the most traffic, converting the most leads, and making your visitors swoon. These pages will help you set the standard for the rest of your website redesign, so make sure they're the stars of the show.
For example, let's say your blog page has crazy high pageviews and peeps stick around for a good amount of time. That's a sign that your content game is strong! Or maybe your homepage has a super low bounce rate, which means you've got a killer first impression going on.
Now, think about the purpose of each page. Is it to inform, entertain, or convert? Take a look at your product pages, for instance. Are they raking in the sales, or could they use a lil' extra attention? You want your all-stars to be actually making a difference for your brand.
Define Your Visual Language, Branding And Messaging
This phase is ultra-important and often gets skipped by some companies. Without powerful branding, you have hella low chances to even compete. These three components need some more explanation of how they are related to the website redesign. Prepare for a lil branding lesson:
Visual Language: Your website's visual language is like its vibe or aesthetic. Think about the colors, fonts, and design elements that'll make your site look fresh and resonate with your target audience. You want your site to be easy on the eyes for users to stay and keep coming back for more.
Branding: This is your website's personality – it's what makes it special and memorable if done right. You want your brand to be consistent across all channels, like social media, marketing materials, and your website, so the audience can recognize you instantly. Make sure your logo, color scheme, and overall style stay true to your brand's identity.
Pro tip: If you're struggling to nail down your branding, try creating a mood board with images, colors, and fonts that match your brand. This can help you visualize your brand's personality and make it easier to translate that vibe to your website redesign.
Messaging: It's all about the words and tone you use on your website. It's important to keep your messaging on-brand and make sure it speaks to your target audience. Think about the kind of language that'll resonate with your people, whether it's casual and friendly, professional and informative, or something in between.
Pro tip: Develop a brand voice guide that outlines the tone and style you want to use on your site. This can help keep your messaging consistent and make it easier for your team to create content that fits your brand.
Please keep in mind that all these concepts are interconnected and should work together in perfect sync. It can create emotive visual communication that will get your customers hooked on the website and the brand.
Define Your Redesign Budget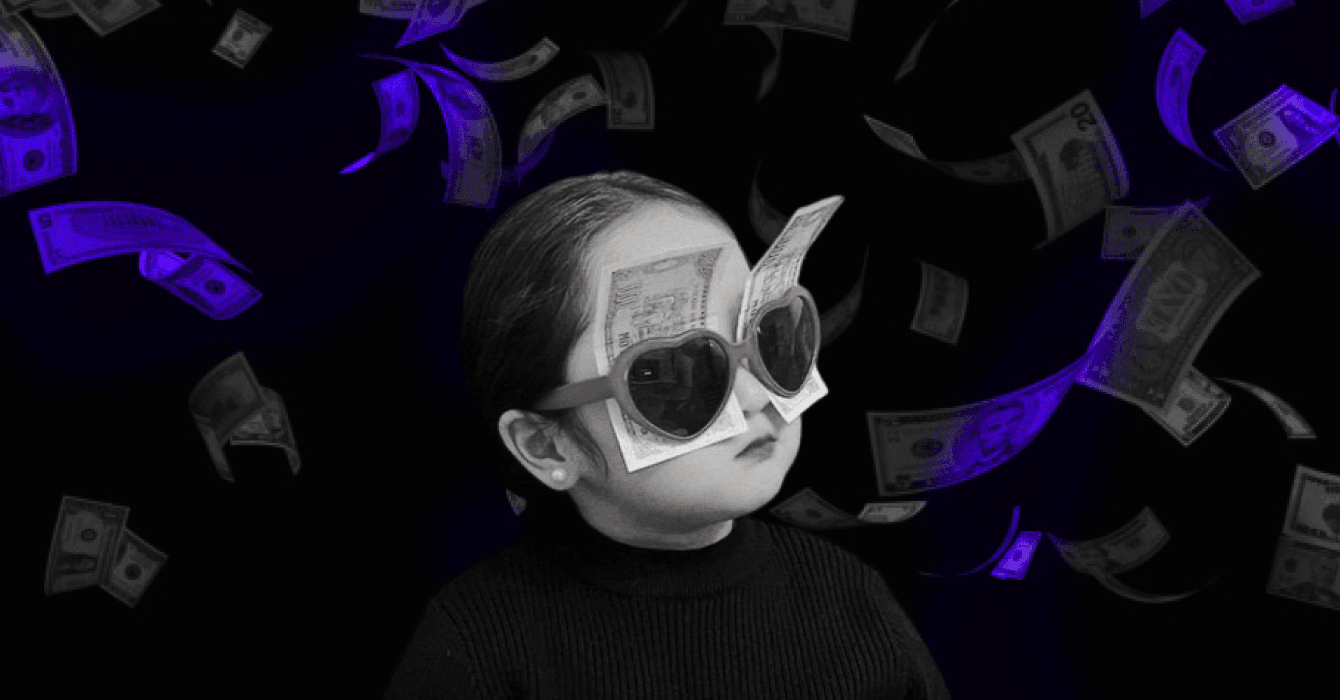 Set a limit, so you don't go cray-cray on spending.
You don't wanna end up with a half-done look or be like "Oops, can't afford that." It's all about being smart with your coins and making sure you can afford the desired transformation for your site.
Here's the lowdown on how to redesign a website without breaking the bank.
Project scope: Know your site's goal, audience, and features. This sets the pace for the resources you'll need for redesigning and affects your budget.
Design and dev costs: Factor in the moolah for designers, devs, and others. Whether in-house or outsourced, don't forget custom stuff.
Content: Consider costs for new, updated, and migrated content. You might need writers, photographers, or video makers.
Testing and QA: Make room for testing the site's user experience, accessibility, and compatibility. No one likes a buggy site.
SEO and digital marketing: Budget for that sweet online visibility with SEO and marketing efforts! Keep your site in the spotlight.
Hosting and maintenance: Remember the dough for hosting and maintaining the site, like updates, security, and backups.
Just in case fund: Set some cash aside for surprises in the website redesign process, like extra changes, bug squashing, or timeline extensions.
Understand Your Clients
Follow the marketing pros approach to this project plan for the website redesign phase. They often get together to cook up a super detailed image of their dream customer, going way beyond basic info like age and gender. They're creating a "brand persona," which is all about getting into your customers' hobbies, interests, struggles, worries, habits, and tons of other cool stuff to really get them.
When you know exactly who you're aiming for, it's way easier to choose new colors, the right voice, and cool features for your website. You'll know how to grow your brand in ways that don't waste time. The more focused you are on who you wanna reach, the smoother it goes.
Update Your Site's Content
Keep it fresh but you don't gotta revamp all your content to redesign the website. Just peep the stuff that's killing it and figure out why. This will help you level up the content that's kinda meh.
Also, when you map out your top content, you'll know how to make it shine in your website makeover. Watch out for:
Most eyeballed content
Most shared content
Pages getting mad traffic
Content owning those keywords
Inbound links to specific pages
When you're cookin' up content for your site, keep your audience in mind. That way, it's less about you and your product (which can feel salesy) and more about them and what they need. Use words to answer their questions and guide 'em through the site.
Plus, keep it short and sweet. People skim, so make it snappy. When you're updating content for your website redesign strategy, remember:
The tone of voice: Write like your brand's a person. Is it chill and friendly or pro and legit?
Microcopy: Don't sleep on the tiny text on your CTAs, forms, and all that. Keep it like a real convo, so it feels human and not like some robot. For example, switch up a basic "OK" on a sign-up button to something like "Sign Me Up!" or "Let's Go."
Intent: Whatever you're writing – blog posts, product descriptions, email newsletters – think about what your users wanna do. What's their drive? What's gonna make them happy?
Take Care Of Redirects And Research Keywords
There are some technical aspects of website redesign strategy that you gotta take care of too, and redirects are one of them.
Redirects are like signposts that tell people (and search engines) where to find the content they're looking for on your website. When you change URLs or delete pages, you gotta make sure that you set up redirects so that visitors don't end up on a dead-end page or get a 404 error. That's not cool. So, make sure you take care of your redirects.
And while you're at it, you gotta do some keyword research too. You know, finding out what words people are using to search for stuff related to your business. That way, you can optimize your website with those keywords and get more traffic from search engines.
So, in short, when redesigning your website, don't forget about redirects and keyword research. It's gonna help you maintain your website's traffic and visibility.
Build Website Structure
This phase of the project plan for a website redesign is building the bones of your new website. Think of it like building the frame of a house - you need to make sure it's sturdy and well-organized before you start adding all the cool details.
First up, figure out the basic layout and organization of your site. This means deciding what pages you'll have and how they'll be linked together. Make sure your visitors can easily navigate your site and find what they're looking for without getting lost in a sea of links.
Next, start working on the design and visual elements of your site. This is where you get to flex your creative muscles and make your site look awesome! Choose colors, fonts, images, and other design elements that match your brand and make your site stand out.
Overall, building the structure of your site is a crucial step in the website redesign. It sets the foundation for everything else that comes after, so take your time and make sure it's done right.
Sketch Out New Website Interface
Time to get sketchy!
In this phase of the website redesigning, you whip out your pencils and sketch pads and start doodling up a brand-spanking new interface for the site.
Let your creative juices flow and come up with some fresh, funky ideas for how the site should look and feel. Play around with different layouts, color schemes, and typography to find the perfect balance between aesthetic appeal and user-friendliness.
Think Out Website Layout
Meaning: find the balance between beauty and usability. Strut the digital catwalk without sacrificing the UX!
It's time to strike a pose and find that perfect balance between stunning redesigning and a user-friendly experience. Think of your website layout as the ultimate digital catwalk, where beauty and functionality strut their stuff in perfect harmony. Make sure your site not only turns heads but also makes it a breeze for your visitors to find what they're looking for. Werk it!
Optimize The Mobile Version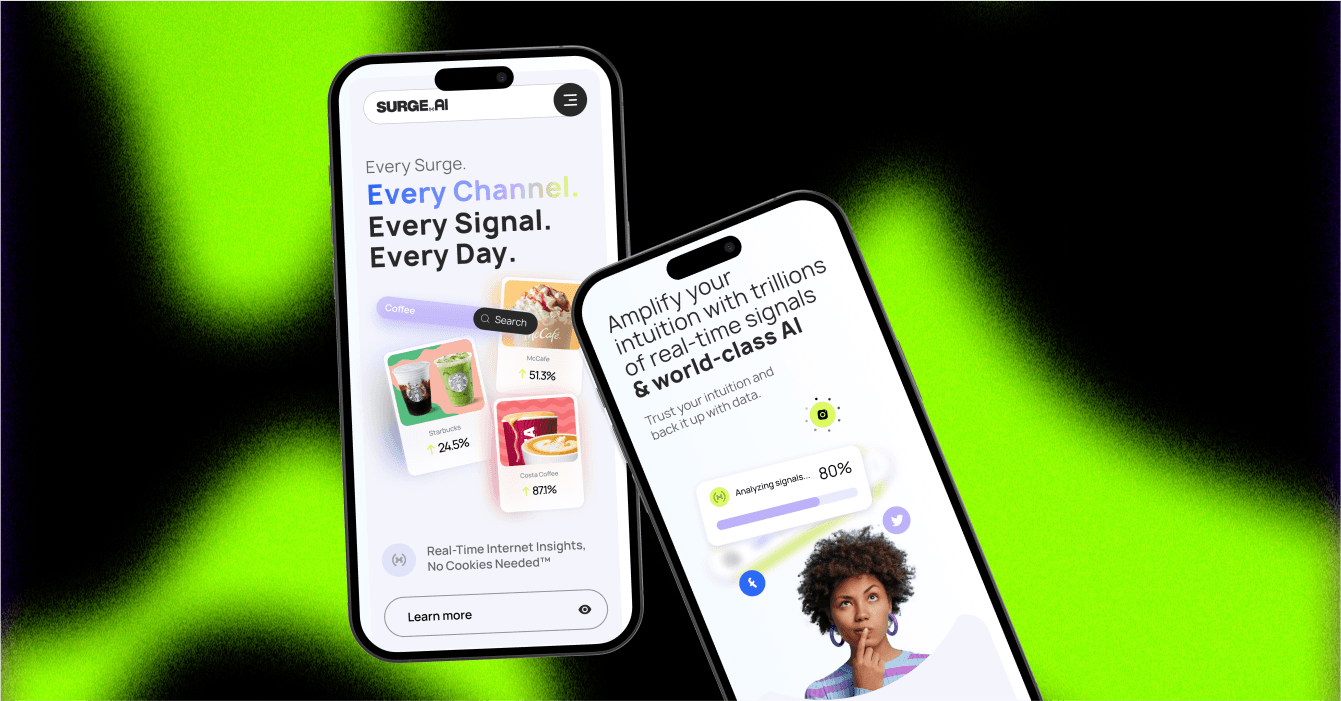 Bring your A-game to the small screen. Don't let your website redesign be a one-trick pony! Make sure it's just as fierce on mobile devices as it is on desktops. Optimize your mobile version to create a seamless, enjoyable browsing experience for your on-the-go audience.
Declutter that screen, remove any unnecessary elements, and make sure that only the most important stuff stands out on the smaller screen. Plus, you can add some sweet mobile website design features like a branded welcome screen or some sick animations to really take it to the next level of website redesign strategy.
Not only will this make your users happy, but it's also gonna help out with SEO – and that's big time. In fact, Google uses mobile-first indexing, so if you're not mobile-friendly, you're gonna miss out on some serious traffic.
Remember, we're living in a mobile-first world, so show your small-screen visitors some love!
Mind Your SEO
Climb that digital ladder. Ready to rise to the top of the search engine ranks? Make sure your website redesign project includes some serious SEO optimization. From keyword research to meta tags and everything in between, a little SEO love goes a long way in helping your website reach the digital mountaintop.
Here are the main website redesign SEO tips for you to rock:
First things first, you gotta conduct some keyword research to find two to three short phrases or terms that people would type into search engines when looking for a business like yours. Then, use those keywords strategically around your website, including in your SEO titles and descriptions. And don't just cram them in – make sure they fit seamlessly into your content because Google's algorithm updates are all about context these days.
Next up, let's talk alt-text. Adding a few words that describe your image's content can strengthen your website's SEO and accessibility. Even though your users won't see it, Google bots and assistive technologies will thank you for it.
And don't forget about those meta tags, including title tags and descriptions. Writing them out helps search engine bots better understand your page's content and display it correctly in search results. And if you can, include some of those sweet, sweet keywords in there too.
Last but not least, let's talk about your domain name. Keeping it consistent over time can help your brand's recognizability, but if your brand name changes or you expand your brand's scope, you might wanna change your domain name to reflect that.
So gear up, climb that ladder, and watch your online visibility soar!
That's it, fellas! We're done with the website redesign phases so it's time for some advice from Q design pros.
Graphic Design Tips From The Qream Pros
These creative heads know the drill when it comes to graphic design, and they're about to drop some serious knowledge about website redesign on you. They've worked on everything from logos to websites to brands, and they're here to share their secrets with you, especially about SaaS.
Keep It Simple
Less is more, so don't overcomplicate your ​​project plan for website redesign. When it comes to website design, it's all about creating a clean, easy-to-navigate user experience. That means cutting out any unnecessary elements and focusing on what's really important.
Start by taking a critical look at your current website. What's working and what's not? Are there any design elements that are confusing or distracting? Once you've identified any problem areas, it's time to start simplifying.
One great way to simplify your website redesign process is to use plenty of white space. This gives your content room to breathe and makes it easier for users to focus on what's important. You can also use a limited color palette and simple typography to create a cohesive and visually appealing design.
Another important factor to consider is navigation. Make sure your website is easy to navigate by using clear labels and intuitive menus. Users should be able to find what they're looking for quickly and easily, without having to click through multiple pages.
And finally, don't forget about responsive design. Your website should look great and function smoothly on any device, whether it's a desktop computer, tablet, or smartphone.
Keep in mind that simple doesn't mean boring. You can always add some spice to your website redesign while keeping it sleek.
Choose A Font And Color Palette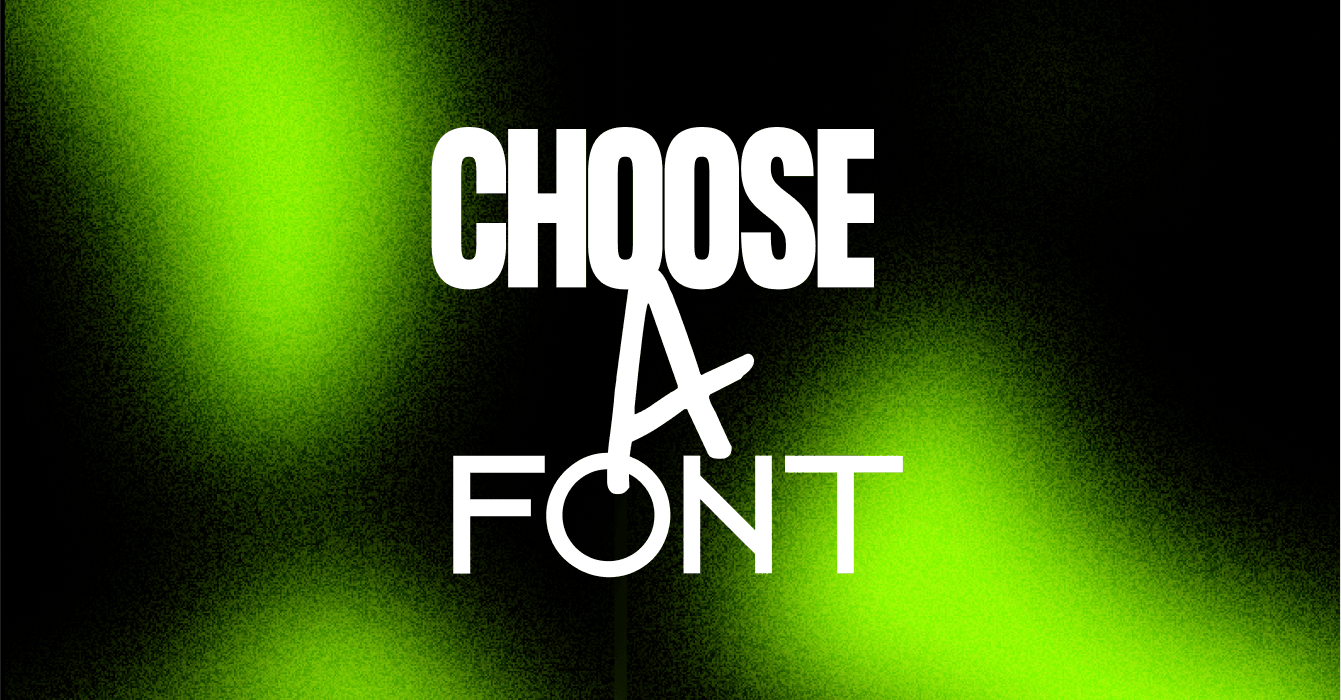 First, for tech brands, it's important to choose fonts that are modern, sophisticated, and easy to read. You don't want to use a fancy script font that's impossible to decipher.
Next, consider the mood you want to convey with your font. A bold, heavy font might work well for an AI-driven website, while a delicate script font would be more appropriate for a MedTech & Wellness sector.
As for the color palette, it's important to choose colors that complement each other and match the tone of your brand. Tech brands can get creative with their choices. Bright, bold colors like blue and green can represent innovation and creativity, while darker shades like black and gray can convey a sense of sophistication and professionalism. However, it's important to keep the overall color scheme consistent and not overwhelm the website redesign with too many colors.
It's also important to consider accessibility within your website redesign strategy. Make sure there's enough contrast between the background and text colors so that everyone can read your website, including people with visual impairments.
Finally, remember that your font and color palette should be consistent throughout your website. This helps create a cohesive design and makes your website look more polished and professional. Although, don't limit yourself too much. For example, with the AI industry evolving we see so many designs that repeat each other that get many cool technologies to be overlooked.
Using Templates Is For Losers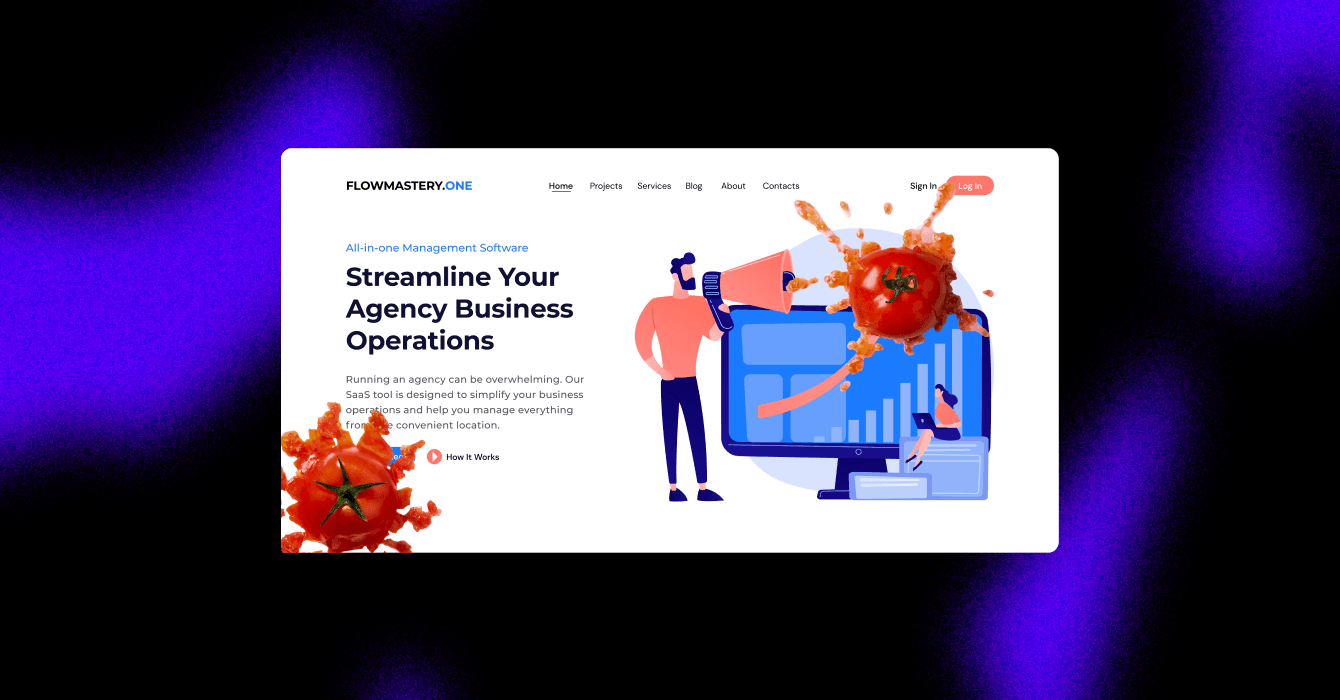 Ain't no shame in using a template for redesigning to get started but better not.
So let's spill the tea on why using templates for web design is so not the move if you're trying to get a fire website redesign. We get it, templates can be super tempting because they're quick, easy, and you can just plug and play, right? But that's just not how you get a striking website that'll make your online presence pop. Here's the lowdown:
Basic much? Templates are like the definition of basic. They're used by everyone and their grandma. So, if you wanna stand out from the crowd, you better ditch those cookie-cutter designs and opt for a custom website that's as unique and bombastic as you are.
Can't touch this! When you use a template, you're pretty much stuck with the design and layout that it comes with. And let's be real, most of the time, they're so not it. With a custom design, you can flex your creativity and make sure your site is as user-friendly and aesthetically pleasing as possible.
No cap on the customization! Websites made from templates can be super limited when it comes to customization. You're definitely gonna hit a roadblock if you wanna add any unique features or functionality. Trust, your brand deserves better.
SEO? More like S-E-NO! Templates are notorious for not being optimized for search engines. How are you supposed to kill the game if people can't even find your site? A custom redesign will help you climb up those search engine rankings and get your website the attention it deserves.
Slow and steady do NOT win the race. Template-based websites are slower than a turtle on a chill day. And ain't nobody got time for that.
So, next time you're thinking about using a template for your website redesign process, just remember: you're way too fab for that basic vibe. Go all in, hire passionate designers, and watch your online presence soar to new heights!
Qream Expertise In Website Redesign
Listen, you need an unboring website that is gonna steal the users' hearts forever. It's very much possible with creative heads who know how to work around it. What a lucky coincidence that Q is full of them. Not convinced? Check out our portfolio to see if you vibe with us. We had the pleasure of collaborating with beautiful tech brands to make their website redesign epic.
Let us tell you that in today's highly competitive tech services industry, having a groundbreaking product isn't enough; you also need brilliant digital packaging. And you surely want your brand to be recognized by millions and contribute to the healthy progress of our society. However, you will spend way more time climbing the ladder without having a bomb-ass website. It's your face ya know. So we gotta make it absolutely stunning.
This means having a website that functions as an advertisement, with captivating visuals and provocative text that sparks interest and emotion in potential customers. With us, you get to transform your website into a banner that stands out and showcases your true value by discovering your authentic badass self, which attracts potential buyers and helps you rise to the top of the game. You in?
Get Started On Your Website Redesign Today
Wanna get a website redesign that screams louder than any billboard at Times Square? Let's collab!