Website Design UX: Best Practices To Create A Great Website And Get More Leads
Big companies like Amazon, Facebook, or TikTok are smashing it cuz they're total pros at using technology and understand how to nail user experience. User experience (UX) isn't just pretty pictures on a screen; it's much more than that! And here's a quick sneak peek to get you hyped up before you dive into the whole article.
The first rule of Google's philosophy, known as "Ten Things," is "Focus on the user, and all else will follow." And this holds true. Regardless of your business, you owe it to your customers to prioritize them. That's why you need to put them first.

UX (which stands for User Experience) is what can help you do that. It's about creating products that effortlessly, joyfully, and efficiently meet and satisfy users' needs. UX design shapes user emotions across your website, product, or service, from the landing page to the product and community support.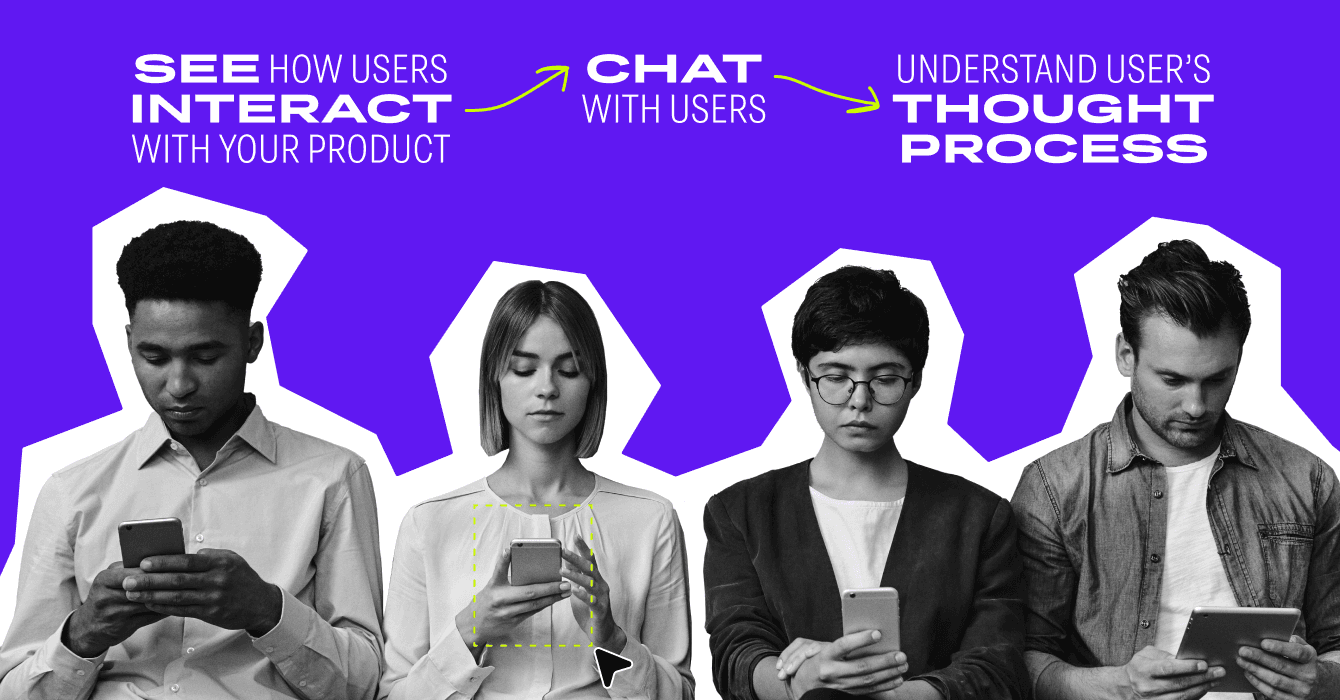 To create great UX web design, start with getting close to your users. Chat with them, see how they interact with your product, and try to understand their thought process.
Another bonus of UX web design - it helps you save your precious budgets.

Robert Pressman's 📚, Software Engineering: A Practitioner's Approach, has a really good point about why spending money on UX makes sense. Spending a dollar to fix a problem during design saves $10 in development and $100+ post-launch. AKA every buck you spend on UX can get you back $10 to $100. It's way cheaper to sort out the problems from the get-go!
So… aren't you already convinced UX plays a leading role in any business? Don't miss out on helpful tips that will grow your revenue - take a look at our blog post!
What Is User Experience?
You've probably heard the term "UX" tossed around a lot, but what does it really mean?
UX is all about how your users feel when they navigate your website. Is it a breeze, or is it like getting lost in a maze? A great UX makes your visitors' journey smooth, enjoyable, and effortless.

It's like guiding them by the hand from the moment they land on your website, right until they take the action you want them to.
In simpler terms, it's about making your website user-friendly, easy to navigate, and all-around awesome!
Why Is UX Important?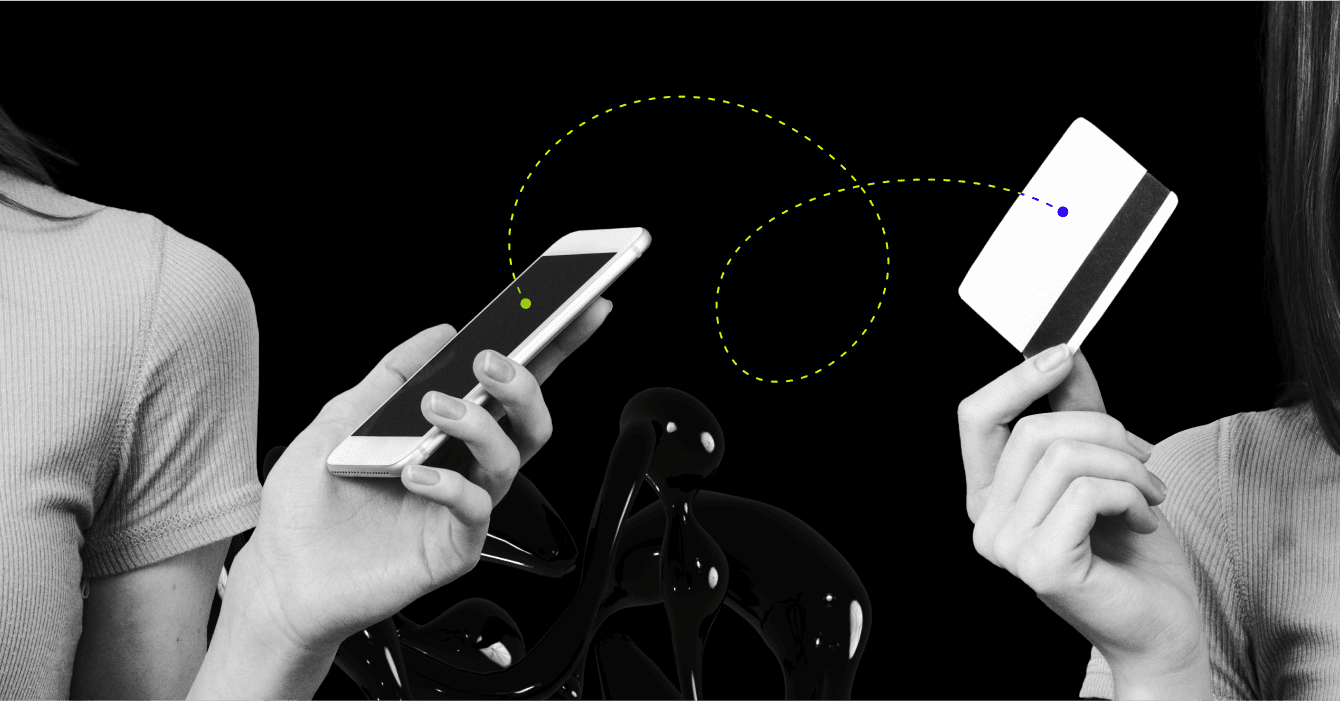 UX, or User Experience, isn't just some trendy buzzword, it's really key for making your website work well.

If you nail it, you'll see more folks interacting with your site, more potential clients showing interest, and best of all, turning those interested folks into actual paying customers.

No one wants to stick around or even think about shopping on a site that's more confusing than solving a Rubik's cube.

This is why you need a genius UX web designer - they're the brains behind making your website not just look good, but also feel good, turning visitors into customers.
What Projects Would Benefit From UX Design?
Pretty much every project that includes a digital interaction would benefit from UX design! Whether it's an e-commerce site, a blog, a portfolio, or even a digital platform for your pet turtle's photos, UX is key.

It makes your site intuitive, enjoyable, and user-friendly, which means more people stick around, return, and recommend your site to others. That's a win-win!
Top Five Reasons To Invest In UX Design: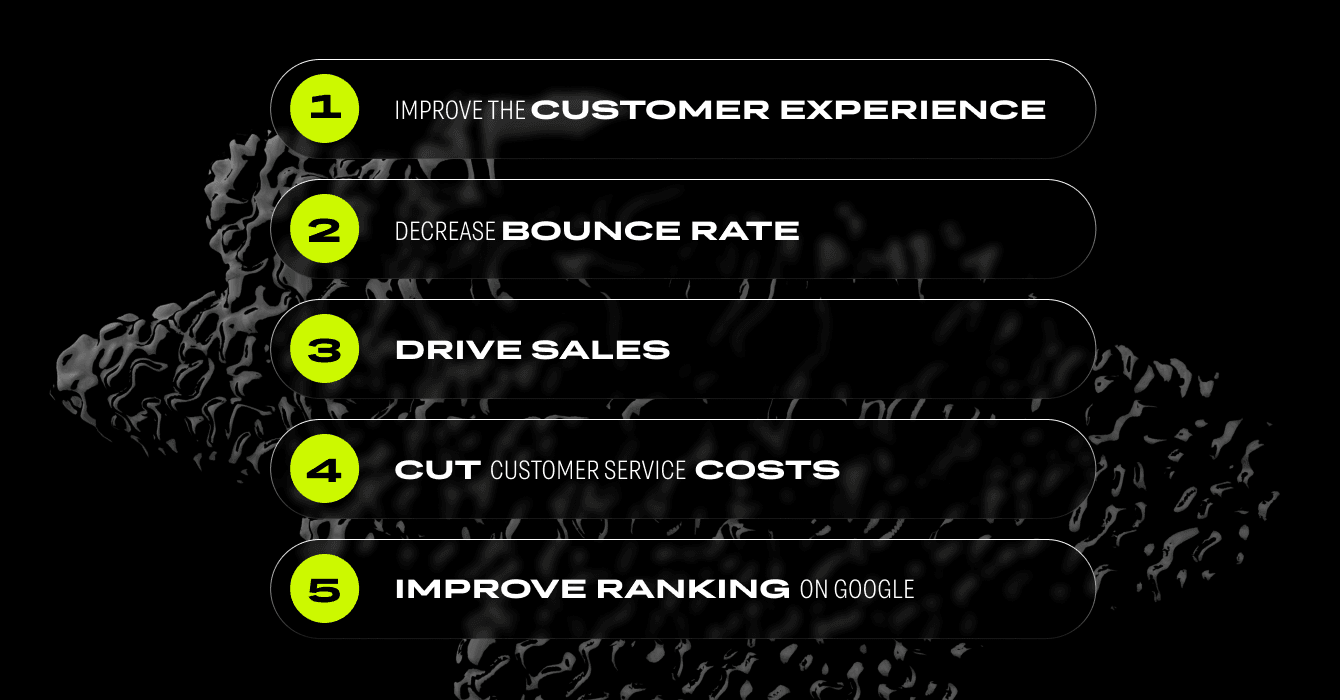 Let's dive deeper into why UX design is crucial for your business, shall we?
Improve The Customer Experience
When it comes to UX design, the main goal is to provide a stellar customer experience. A user experience web designer creates an intuitive, user-friendly interface for easy and quick navigation. This not only makes them happier but also increases the likelihood of them becoming loyal customers. After all, happy customers are repeat customers!
Decrease Bounce Rate
Imagine going to a party and leaving after just one quick glance. That's similar to what happens when visitors bounce off your website after viewing only one page. However, a great user experience web design can work wonders in reducing your bounce rate.

By creating an engaging and seamless user experience, you encourage visitors to stick around and explore more of your website. This means they'll spend more time interacting with your content, increasing the chances of conversion and engagement.
Drive E-commerce Sales
For e-commerce websites, a well-thought-out UX website design ensures a smooth and efficient shopping journey for your customers.
With intuitive navigation, clear product descriptions, and a seamless checkout process, you remove any barriers that could hinder a sale. The result? More satisfied customers and increased sales!
Cut Customer Service Costs
Investing in a well-planned UX web design can significantly reduce the need for customer service assistance.
With clear and easily accessible information you empower your visitors to find the answers they need directly on your site. This means they won't have to spend time contacting your support team for every little question or issue. The result is not only a more efficient user experience but also a reduction in customer service costs for your business.
Improve Ranking Signals
Search engines love websites with a good UX web design.
When your website offers a positive user experience, it leads to higher engagement rates, lower bounce rates, and increased social shares. These factors send strong signals to search engines that your website is valuable and worth showing in their top search results.

By investing in UX design, you not only enhance the experience for your visitors but also improve your chances of ranking higher in search engine results pages.
How To UX Website Design: Best Practices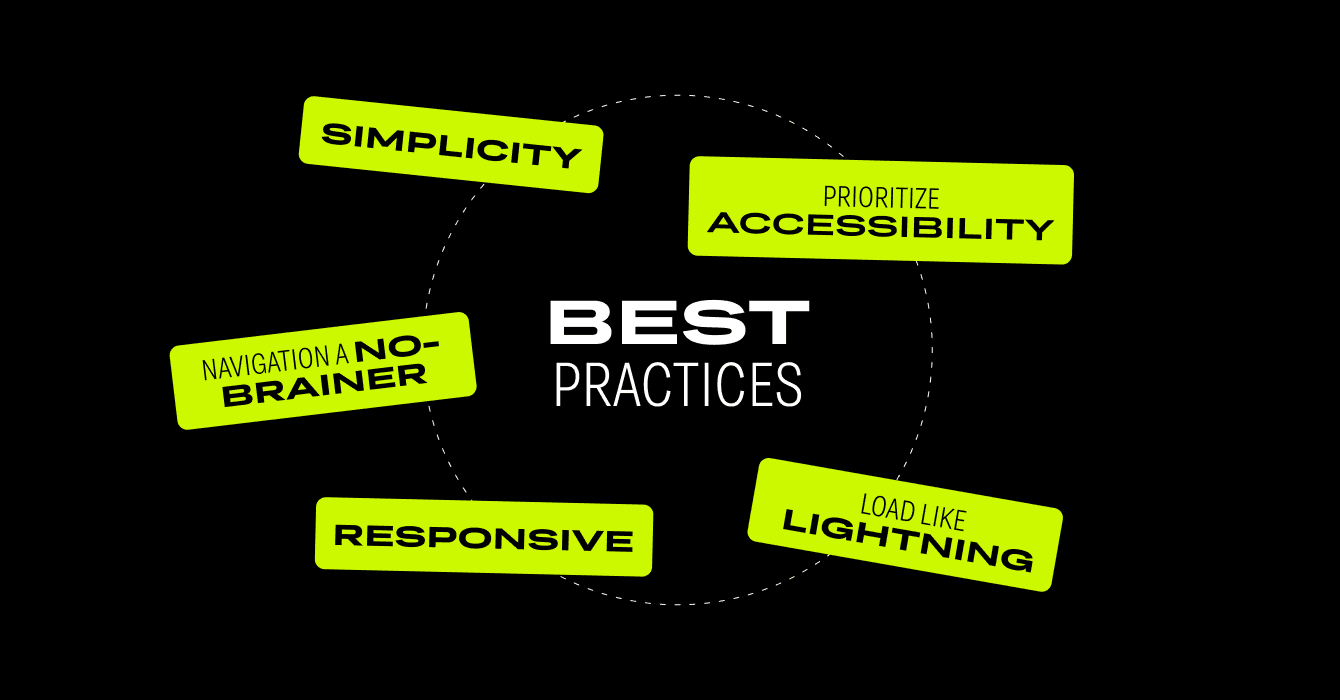 Okay, we've talked about what UX is and why it's vital. Now let's get to the juicy part - how to UX your website design:
Simplicity is key: ​​You want to keep your website design clean and straightforward. Too much clutter can be confusing and overwhelming for users. By keeping things simple and uncluttered, you create a more enjoyable browsing experience.
When working on your UX design site, prioritize simplicity over complexity. Create an intuitive and navigable space that users will love and return to.
Make Navigation a No-Brainer: When you're creating your web design UX, always remember to put a high priority on navigation. The simpler it is for users to move around your site, the more likely they are to stay, explore, and ultimately, convert.
You want to make it a no-brainer for users to find what they're looking for on your website. Your site navigation should be intuitive and predictable, so users can easily navigate through different pages and sections without needing a map. Clear and well-organized menus, search functionality, and logical page hierarchy are all essential for smooth navigation.
Be Responsive: Your UX design for a website should look and function well on all devices, whether it's a desktop, tablet, or mobile phone. Nobody likes squinting or pinching to zoom just to read or interact with content. By optimizing your website for different screen sizes and ensuring a seamless experience across devices, you provide a better user experience.
Load Like Lightning: Slow-loading websites are a big no-no - they're frustrating and lead to high bounce rates. To keep your users (and search engines) happy, it's important to optimize your site's load speed. Compressing images, minifying code, and using caching techniques are some ways to improve your site's performance.
Prioritize Accessibility: Incorporate these considerations into your website design UX for an inclusive and enjoyable user experience, regardless of abilities. Make sure your website is accessible to everyone. Consider factors like screen readers, keyboard navigation, color contrast, and alt text for images to make your website accessible and user-friendly for all.
Design Should Concentrate On User Experience
When designing a website, it's not just about pretty colors and trendy fonts. Sadly, not every UX web designer remembers that. The real hero is User Experience, as we said.
The goal is to provide a smooth and seamless experience that encourages visitors to stay, explore, and eventually convert into customers.
While aesthetics play a role in design, the emphasis should be on creating a positive user experience. It's about understanding your target audience, their needs, and their behaviors. Focusing on UX helps identify pain points and design satisfying solutions for users.
Websites Are Scanned, Not Read

Surprise! People don't actually read websites – they scan them. Think of your website as a magazine. When people visit a website, they quickly scan the content, looking for interesting headlines, eye-catching images, or specific information. Therefore, it's essential for a user experience web designer to format your content in a way that is easy to scan.
Breaking your content into bite-sized chunks makes it more digestible for users. Use compelling headlines and subheadings to guide users' attention and make it easier for them to find the information they're looking for.
Bullet points and numbered lists are also effective for presenting information in a concise and scannable manner.
Including relevant images or visuals can further enhance the scanning experience, capturing users' attention and adding visual interest to your website.
By making your website easy to scan, you increase the chances of grabbing and holding your visitors' attention.
Remember to iterate on your UX design site either. Sometimes, the first layout or color scheme you choose won't be the one that works best.
Keep testing and tweaking until you find the right balance that ensures a smooth scanning journey for your visitors.
Visual Hierarchy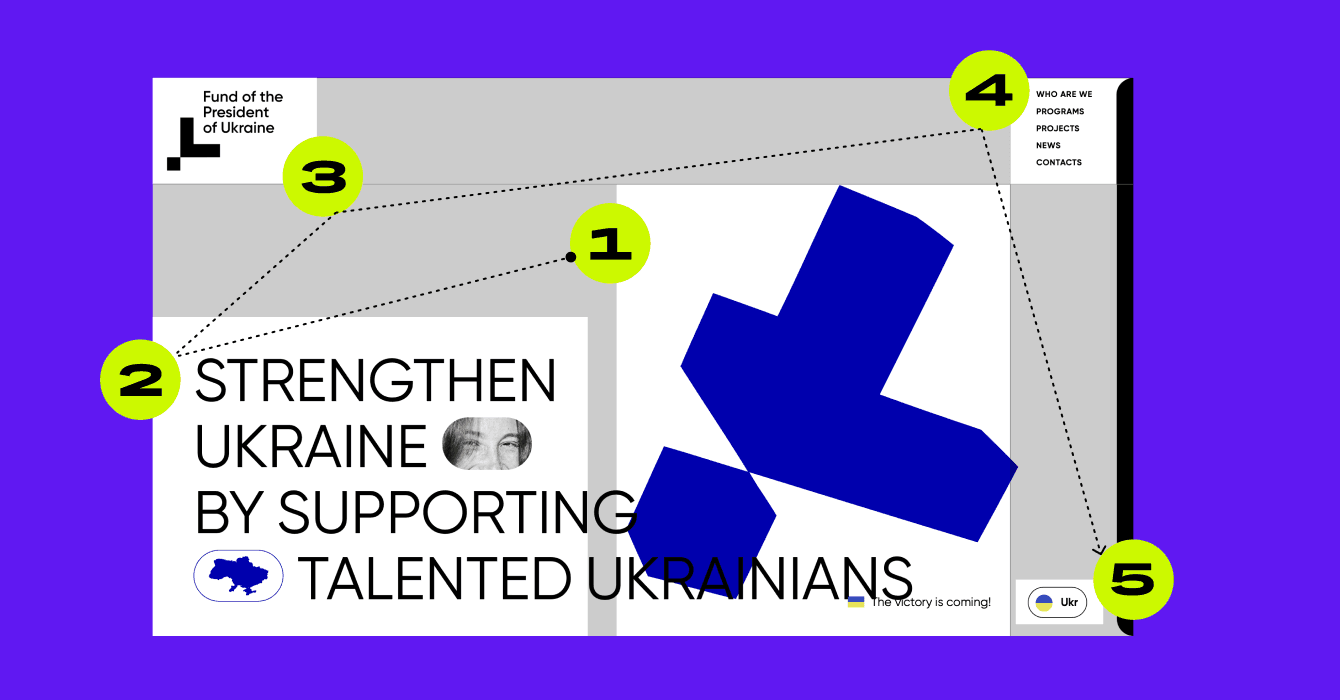 All hotshot UX web designers know this stuff inside out and can make a website really easy and fun to use. Visual hierarchy is essentially about prioritizing the content on your website. You want your users to see the most important stuff first.
To do that, you can manipulate the size, color, contrast, and location of various elements on the webpage.
Larger elements catch the eye first, so consider making your primary CTA or key points larger than secondary information. Similarly, bolder colors naturally attract attention, so use them for crucial parts of your site that you really want users to notice.
Contrast is also a powerful tool in your design toolkit. For example, if your site has a light background, you could use a dark color for your important elements to make them stand out, and vice versa.
The placement of elements on the page is equally important. People generally scan websites in an "F" or "Z" pattern, starting from the top left. Placing important elements along these paths can help ensure they get noticed.
While it's essential to highlight important elements, remember not to overwhelm the user. Balance is key. If every part of your webpage is screaming for attention, it can create confusion, diluting the impact of your key points.
Spacing is another factor to consider. When a user experience web designer leaves room around an element, it naturally draws the eye. This is called 'white space.' Use it to your advantage to highlight crucial areas of your website.
Your aim is to create an intuitive flow that guides the users' eyes from one point to another seamlessly. Arranging your elements logically not only makes your site easier to navigate, but it also enhances the overall user experience.
Leveraging visual hierarchy in your user experience web design optimizes user interactions, making their journey straightforward and enjoyable. It's not just about aesthetics, but also about functionality and ease of use.
Aaaand don't forget that user feedback is also crucial in perfecting your UX design site. It provides valuable insights that you can use to tweak the look and feel, ensuring a more seamless and engaging user experience.
People Desire Simplicity And Clarity
Truth bomb - nobody wants to spend their time squinting at their screen as if they're trying to crack some cryptic code. So, dude, keep your design as clean as a whistle, and your navigation as clear as a sunny day. That's the real deal about a solid UX design site - your visitors are here for a roller-coaster ride, not an everlasting journey. So don't set up a puzzle for them to find what they need.
Common Design Elements Versus Creativity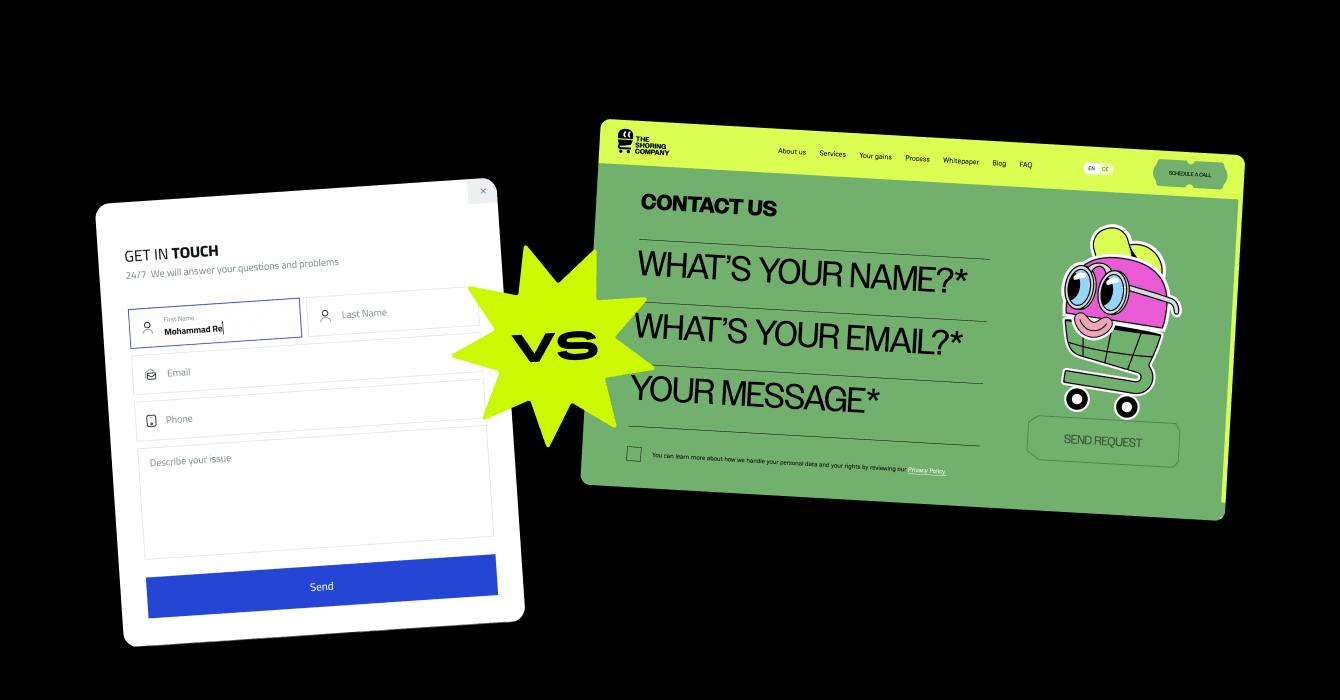 Every cool-ass UX web designer knows this - there's a sweet spot between being creative and making things easy for people. Sure, having a unique design is dope, but don't toss out the stuff that folks are used to. You know, like logos that get you back home with a click, or a "hit us up" link tucked away in the footer.
Don't make your peeps jump through hoops to figure out your website. It's all about mixing that creative juice with the usual stuff for a design that's got both style and smarts.
Know Your Customers
Your user experience web design should be a love letter to your users. The better you know them - their needs, their desires, their problems - the better you can design for them. This is where user personas come in handy. Craft realistic representations of your key audience segments and design your site to meet their needs.
User Experience Qualities
What do we mean when we say an app or a website has a bang-up user experience?
Well, firstly, it's got to be something that helps you out in some way - like it's giving you some sort of value, you know? And it's got to be dead easy to use, not something that'll have you pulling your hair out in frustration.
You want it to look sleek and cool, like a swanky restaurant pulling you in. That's the kind of vibe we're looking for.
And let's not forget about navigation. You've got to be able to find what you're looking for without needing a map and compass! If you're clicking around for ages trying to find the 'contact us' page, then something's gone seriously wrong.
Another biggie is making sure everyone can use it, regardless of any disabilities they might have. Everyone should be able to get in on the action, no matter who they are.
And last, but by no means least, you need to be able to trust it. If it's acting sketchy or if it seems like it's going to sell your data to the highest bidder, then that's a no-go. It needs to make you feel safe and secure. Because who wants to use an app or a website that's gonna stab you in the back, right?
All these factors are what a user experience web designer keeps in mind while crafting a website or an app. Their job is to ensure that the interface is not only intuitive and appealing but also accessible, trustworthy, and most importantly, provides real value to the users.
Summing up all the points, what makes a great user experience web design?
It should be useful (provides value), usable (easy to use), desirable (attractive and inviting), findable (easy to navigate), accessible (usable by everyone), and credible (instills trust).
Qream Expertise In UX Website Redesign
Alright, let us be clear. We don't create boring technical manuals that you can see here and there in the tech industry. We do exactly the opposite.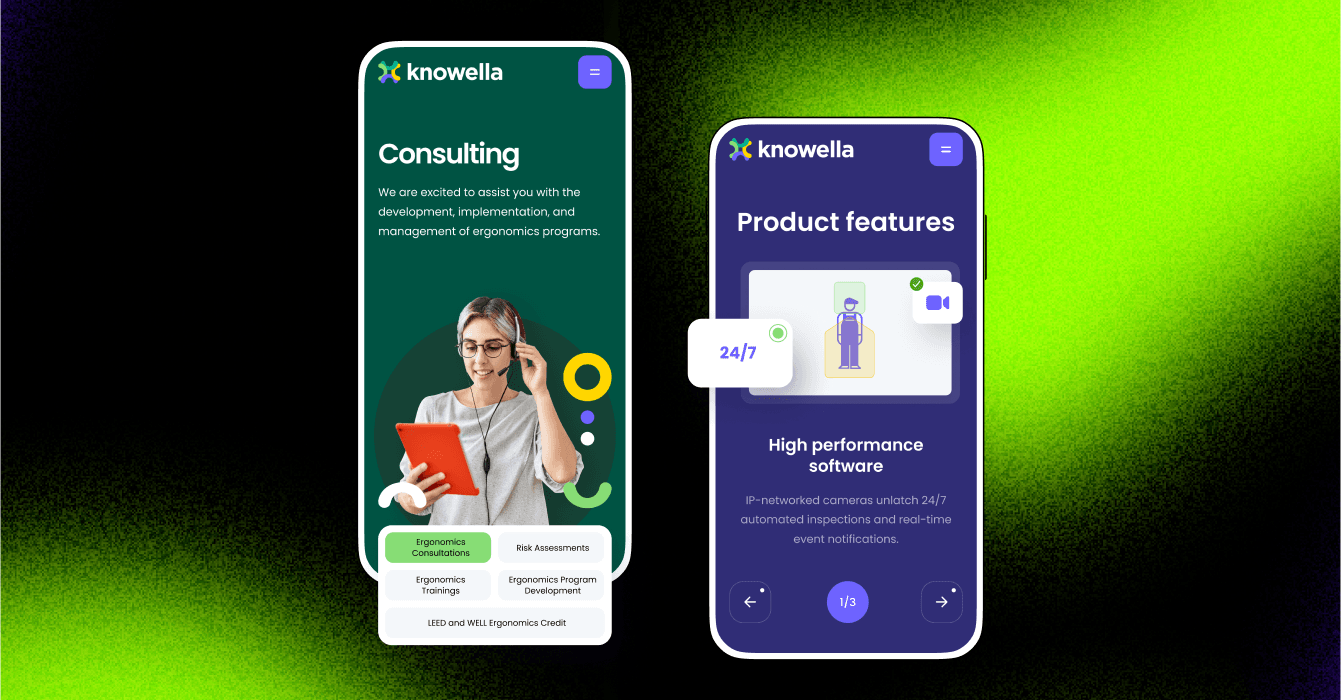 We create websites that hit like Super Bowl ads. And here's our secret sauce for UX web design:
Usability testing is our secret weapon. Simple but powerful. It helps us understand what needs to be adjusted to satisfy the capricious users.
Because many products fail not because they suck, but because of their complexity for the users. Usability testing gives you a clear idea of the challenges users face when trying the app.
If you do usability testing right, you'll find out where your users are struggling and what's stopping your product from being easy to use. Plus, you'll get to know what your users like and don't like about your product, and you might even spot some needs you didn't notice before.
You can do this kind of testing at any time once you've turned your first thoughts into actual designs, but it's best to do it sooner rather than later.
Check out our Behance for cool UX redesign inspiration.
Conclusions
User experience is the real MVP in website design. It's what makes your site a pleasure to visit and helps convert visitors into customers. Remember to keep your design simple and clear, use common design elements wisely, and always, always, put your users first.
And if you need help redesigning your website with great UX in mind, our squad is here to add some Qream on top!
We hope this blog post has inspired you to take a fresh look at your website's UX.